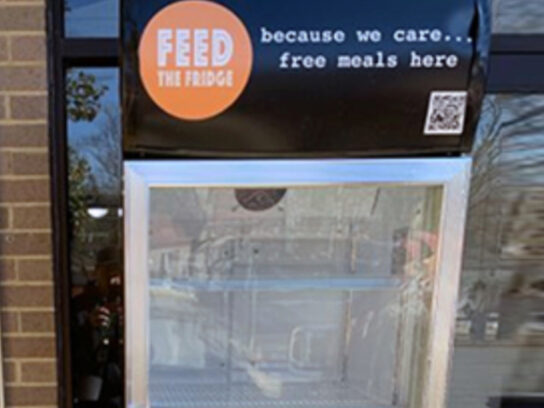 Medium Rare Restaurant owner Mark Bucher will launch the Feed the Fridge program in Takoma Park starting Monday. The program aims to decrease food insecurity in the Takoma Park area while helping "pandemic-battered restaurants," according to an announcement by the City of Takoma Park.
Each refrigerator provided by the program will be filled with 25 to 100 meals per day, Monday through Friday. Meals will be made fresh daily and sourced from high quality restaurants throughout the Washington, D.C. area, using one-third produce, one-third protein and one-third carbohydrates in every meal.
Individuals can also donate to Feed the Fridge on their website to support the local restaurants that will be making meals for the refrigerator.
The program will be located outside of the Takoma Park Recreation Center on New Hampshire Avenue. Students, seniors and others in need are encouraged to walk up to the refrigerator and help themselves, no questions asked.
Local restaurants prepare the meals. Donate here to support the restaurants to make the meals for our community. https://t.co/9g14i6kp1C

— Community Vision for Takoma (@junctionvision) February 7, 2021