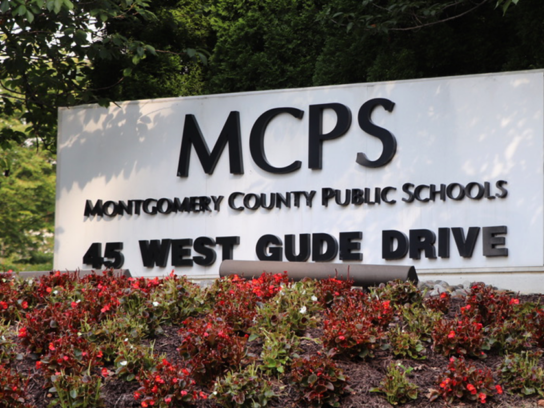 A fight involving dozens of spectators and players broke out toward the end of a boys' basketball game between James Hubert Blake and Winston Churchill high schools Monday night.
Recently other incidents during sporting events at Montgomery County Public Schools have occurred. Due to Covid spread, spectators had been barred from attendance at MCPS sports until January 16.
According to Capitol Hoops, which describes itself as DMV's #1 Prep Basketball news & highlights service, the fight broke out with two minutes left in the game. Fans were then forced to leave the gym. The game was called with Churchill up by seven points, according to Capitol Hoops.
"I must say that it is extremely unfortunate that students consider fighting an appropriate response to disagreement," said Chris Cram, Montgomery County Public Schools' Director of Communications. "This is still being investigated and I will know more later today."
BRAWL BREAKS OUT DURING CHURCHILL vs. BLAKE BASKETBALL GAME— ~8:45pm, the game was called off immediately after the fight. Police intervened but it appears no arrests were made. pic.twitter.com/eYJ4nkEGfJ

— MoCo PG News (@MoCoPGNews) February 1, 2022
Brawl in Churchill/Blake. A lot of people involved. Players, fans, even a coach Really ugly scene. Got real out of hand. Was on IG live.

— Capitol Hoops (@CapitolHoops) February 1, 2022
Things are getting chippy at Churchill. Churchill assessed a Tech and next possession down refs get in the middle of some excessive "talking".
Churchill 51
Blake 41

— Capitol Hoops (@CapitolHoops) February 1, 2022
MoCo letting fans back in the stands..
Tonight we are in Potomac, MD to see undefeated Churchill vs Blake. @DawgsBoysBball @BlakeAthletics pic.twitter.com/cch2RG3Myw

— Capitol Hoops (@CapitolHoops) February 1, 2022
With 2 mins left in Churchill Blake a brawl broke out. Game has been delayed for 15 mins and the gym has been completely vacated including media. I'm being told no interviews, no scorebook, and they are resuming play. We will have highlights until the 2 minute mark. pic.twitter.com/B3YClGWxFl

— Capitol Hoops (@CapitolHoops) February 1, 2022