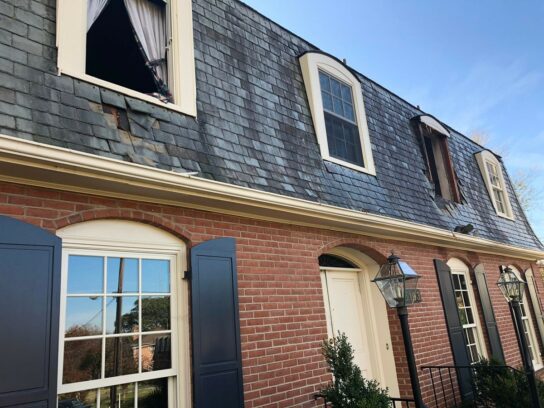 Firefighters responded to a fire Sunday morning in Chevy Chase that caused about $750,000 worth in damage.  
The fire started around 2:45 a.m. in a two-story, single-family home on the 5100 block of Westport Road in the Wohlshire neighborhood of Chevy Chase. 
Approximately 85 firefighters battled the fire which had spread throughout the home. The home was unoccupied at the time of the fire. 
According to Pete Piringer, the spokesperson for Montgomery County Fire and Rescue Services, the fire originated in the kitchen and is believed to have been caused by the spontaneous combustion of oily rags.  
Update – 5109 Westport Rd, Chevy Chase, Wohlshire, 2-sty SFD; House unoccupied at time, automatic home fire alarm; Cause, under investigation, likely spontaneous combustion, improperly discarded oily rags; Area Origin, kitchen, fire extended into walls; Damage >$600K; no injuries pic.twitter.com/4eB6GYeyHc

— Pete Piringer (@mcfrsPIO) November 10, 2019
Update – Westport Rd; Cause, improperly stored oily rags, spontaneous combustion; Area of Origin, kitchen, Damage, >$750K https://t.co/PZpxSi5DrE

— Pete Piringer (@mcfrsPIO) November 10, 2019
Firefighters returned to the neighborhood Monday to check smoke alarms and discuss other safety items as part of the County's After-the-Fire initiative.
TODAY Today ~3p @mcfrs FFs Will return to Wohlshire/Chevy Chase @MontgomeryCoMD neighborhood along Westport Rd 'After-the-Fire' pic.twitter.com/nHv963Wfwq

— Pete Piringer (@mcfrsPIO) November 11, 2019