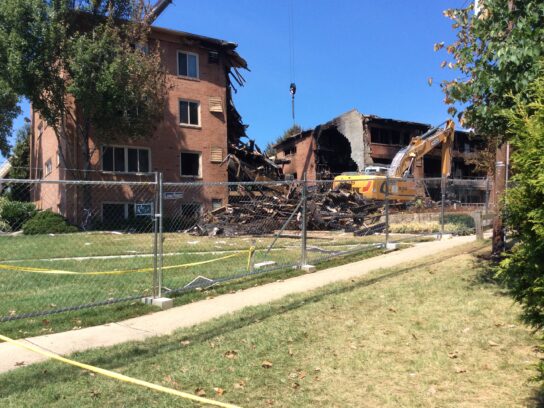 During a somber event that was moved indoors during a thunderstorm Tuesday evening, officials and members of the Flower Branch Tenants Association remembered the seven lives lost, dozens injured and hundreds displaced on the fifth anniversary of the Flower Branch Apartments gas explosion.
The Aug. 10, 2016 explosion and fire occurred when a failed indoor mercury service regulator that was not connected to a vent allowed natural gas to build up in the basement of one of the complex's buildings.
Pastor Franklin Morales of St. Luke Lutheran Church in Silver Spring explained that the community still grieves and will continue to grieve. It is important to always remember, he said. "We are here to remember them and to speak out for them," he said of the those killed five years ago. "We are here to raise our voices for those who cannot speak, are too afraid to speak."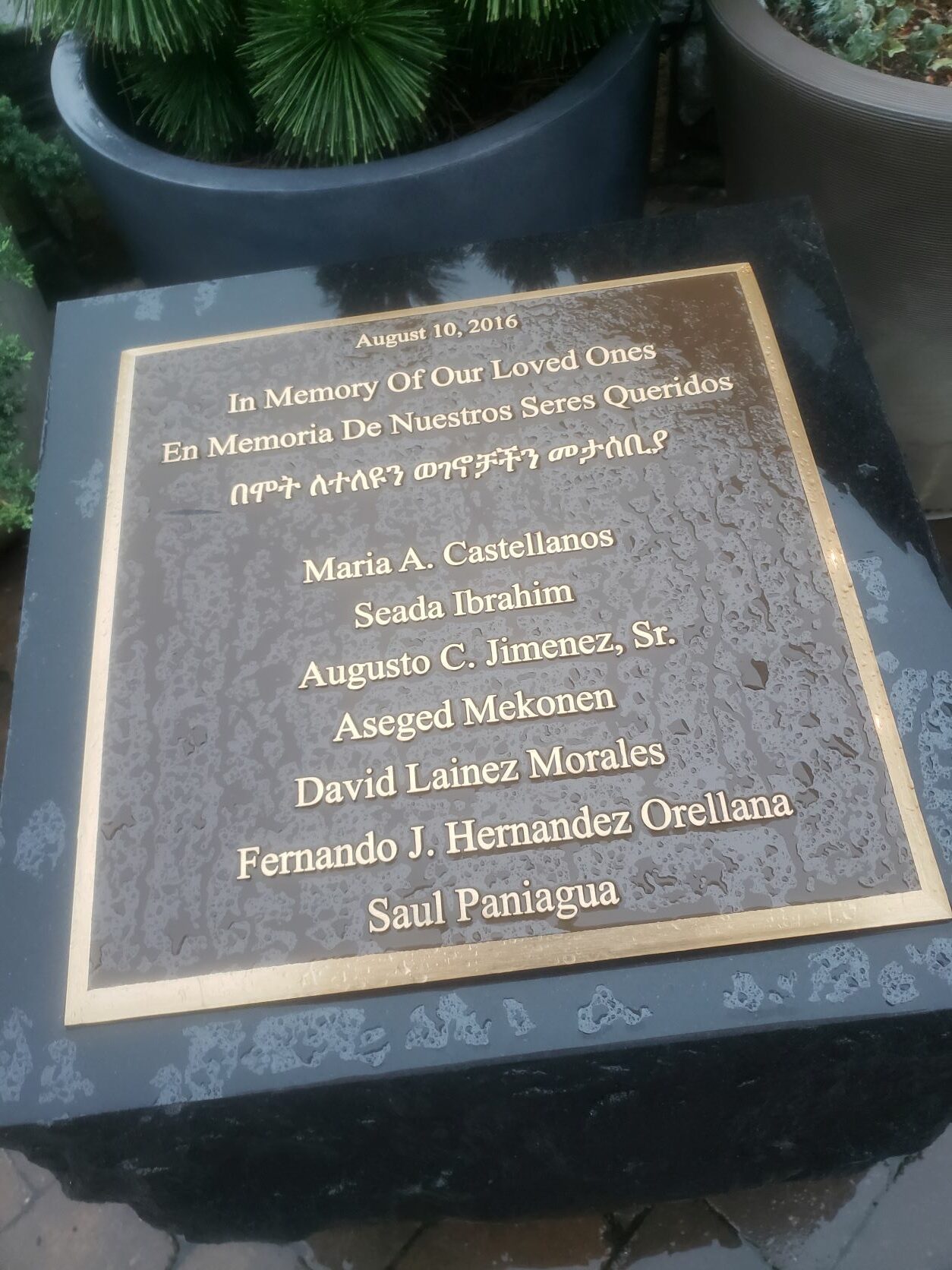 Over and over during the remembrance service, the tragedy was called preventable and a case of negligence that would not have happened if the landlords and utilities had valued the lives of Latino apartment residents.
Delegate Lorig Charkoudian called the explosion "political neglect, landlord neglect and system neglect." She told the small crowd gathered, "My heart continues to be with you in that sadness," and added, "You took your pain and turned it into action, and I thank you for that."
Delegate David Moon bemoaned that the explosion "was allowed to happen here," adding, "Unfortunately, it's hard for me not to see this as a pattern of undervaluing human life." The numerous landlord-tenant problems "would not be acceptable in other parts of the county."
Councilmember Will Jawando agreed. "This community has been neglected for too many years," he said. "Every life in this community is just as important as every other life."