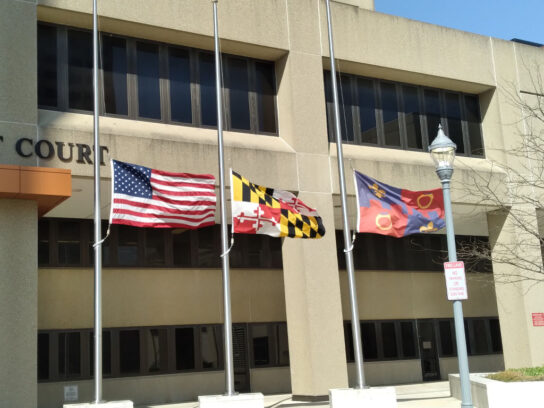 President Joe Biden ordered the United States flag to be flown at half-staff following the Aug. 26 terrorist attack in Kabul, Afghanistan. The Maryland flag is lowered to half-staff as no flag may fly higher than the United States flag.
This is to pay respect to the victims of Thursday's terrorist attack outside Kabul airport that left dozens of people dead. at least 13 of the victims were U.S. service members, according to The Washington Post.
The flags will be raised to full staff at sunset on Monday, Aug. 30.
**Half-Staff Alert**

As a mark of respect for the U.S. service members and other victims killed in the terrorist attack on August 26, 2021, in Kabul, Afghanistan, the flag of the United States shall be flown at half-staff until sunset, August 30, 2021.

— US Flag Status Notifications (@USFlagStatus) August 27, 2021
The United States and Maryland flags have been lowered to half-staff to honor and remember the brave service members who were killed in today's terror attack in Afghanistan. pic.twitter.com/fpsDR4v4ah

— Governor Larry Hogan (@GovLarryHogan) August 27, 2021