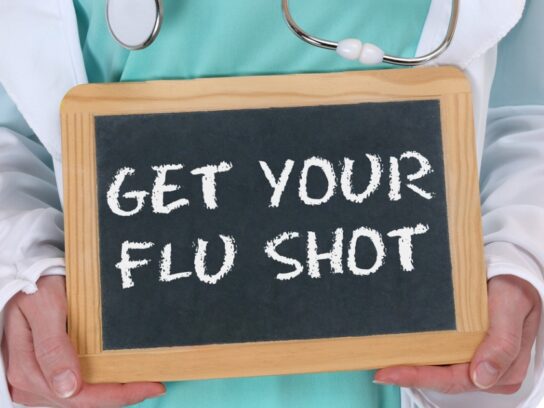 While Montgomery County remains in the low level of community level status for COVID-19, incidents of respiratory viruses are on the rise here.
Cases and hospitalizations due to influenza and RSV (respiratory syncytial virus) are increasing, especially among infants to five year olds, said Sean O'Donnell, county public health emergency preparedness manager. 
"We are already quite a bit elevated," he said during a press briefing Monday. Hospital emergency room visits also are increasing.
More than 21% of county residents have been vaccinated for the flu, O'Donnell said, adding, "We'd like to see that much, much higher."
New COVID-19 cases range between 70 and 80 per 100,000 residents during a two-week period. There were 80 new cases reported Oct. 30.
O'Donnell also noted that cases of Monkeypox are decreasing. Nine new cases were reported in Maryland at the end of October.
We are seeing an early spike in respiratory viruses. Respiratory syncytial virus, or RSV, is a respiratory virus that usually causes mild, cold-like symptoms but can be serious in infants & older people.

Learn more about RSV ➡️ https://t.co/RmMRxVUbX9 pic.twitter.com/WTsB5Sjref

— Montgomery County DHHS (@MoCoDHHS) October 30, 2022