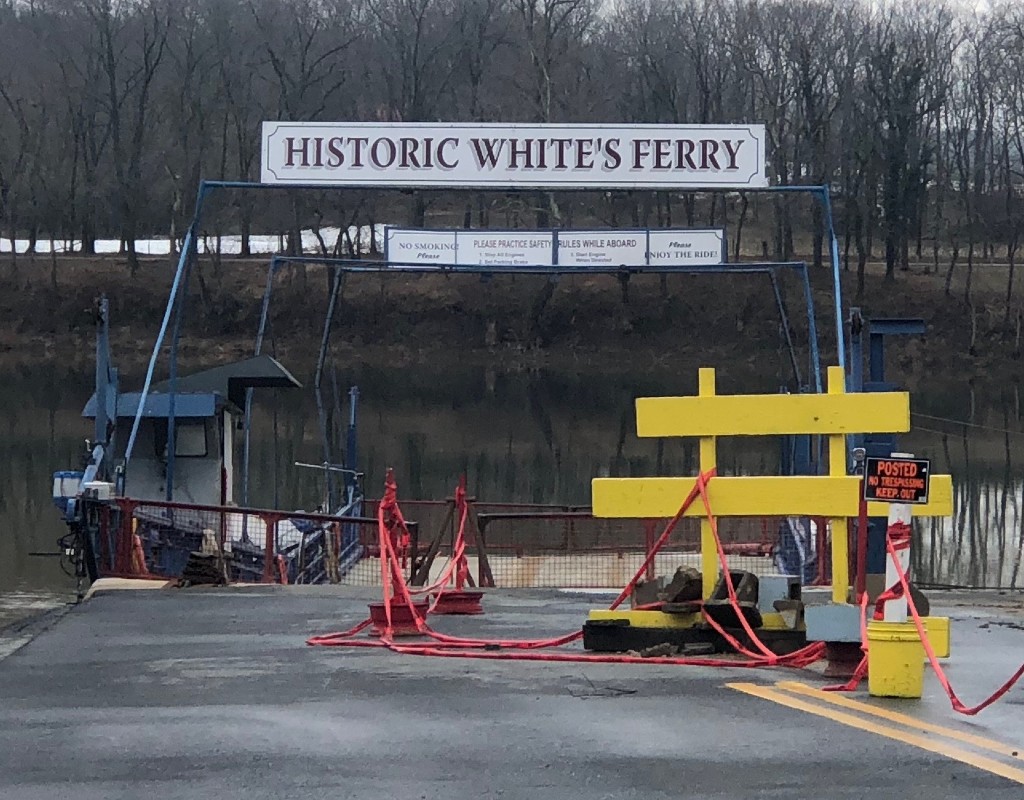 Following Legal Dispute, White's Ferry Purchased by Virginia Businessman
Montgomery County's historic White's Ferry has a new owner who plans to resume service after it was shutdown last December over a legal dispute.
Chuck Kuhn, CEO of the Sterling-based company JK Moving Services, purchased the ferry with his wife, Stacy, according to a statement.
Kerri Cook, President of the Poolesville Town Commissioners, said residents are cautiously optimistic and happy to hear that the ferry may reopen.
White's Ferry transported commuters across the Potomac River between Montgomery County, near Poolesville, and Loudoun County in Virginia since 1786. It closed late December 2020 following a court ruling that found there is no legally established public or private landing on Rockland Farm, the Virginia property where the ferry operates.
The two parties had been negotiating to continue the ferry's operation, and White's Ferry decided to stop service, according to Loudoun County. Kuhn plans to either purchase the Virginia land site from Rockland Farm or negotiate a permanent easement with the property so the ferry never stops service again.