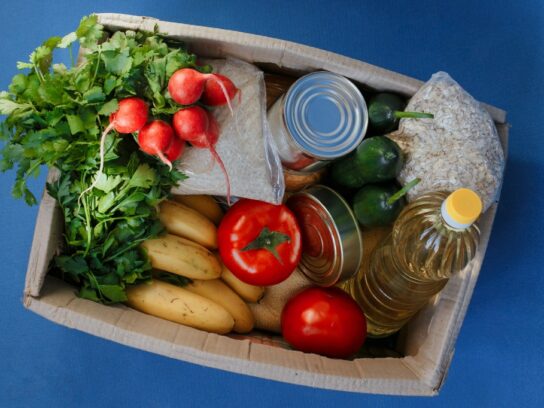 Montgomery County awarded over $65,000 in mini-grants to nine local nonprofit organizations involved in food recovery and security efforts.
Manna Food Center, Montgomery County's Department of Health and Human Services (DHHS), the Montgomery County Food Council and the Greater Washington Community Foundation awarded the capacity and infrastructure-building Community Food Rescue (CFR) mini-grants to expand local resources for food recovery and security, according to a county press release.
"We know that the pandemic exacerbated the problem of food insecurity in our community and that the challenges remain for many of our residents," County Executive Marc Elrich said in a press release. "I am pleased to see the wide range of organizations that are receiving grant funding to help further the important work they do in helping our neighbors feed their families."
The projects that receive funding must also increase the efficiency and effectiveness of efforts to reduce food insecurity through partnerships and collaborations, according to the press release.
The mini-grants support the recommendations of the county's Food Security Plan, a proposal for Montgomery County envisioning that all people always have access to safe and nutritious food. 
The nonprofit organizations receiving CFR mini-grants are:  AfriThrive, Clopper Mill Elementary School, First Alliance Church, Food and Friends, Kings and Priests Court, Mid County United Ministries, Rainbow Community Development Center, Small Things Matter and The UpCounty Hub.
"On behalf of all the donors to the Food for Montgomery Fund, we are proud to join in supporting the CFR mini-grants," Anna Hargrave, executive director for Montgomery County at the Greater Washington Community Foundation said in the press release. "We are certain these grants will provide a tremendous boost to the food security work of these dedicated community partners."