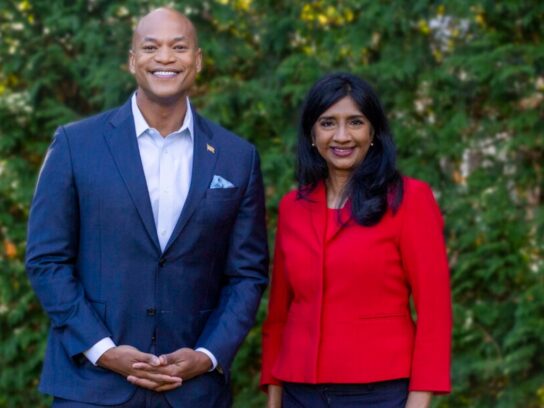 Aruna Miller, who previously was a state delegate in District 15, is running for lieutenant governor on the ticket with Democratic candidate Wes Moore.
Miller served in the Maryland House of Delegates from Jan. 12, 2011 to Jan. 9, 2019. District 15 covers such towns as Poolesville, Darnestown, Potomac and North Potomac, Germantown and Clarksburg.
"Aruna Miller will make an extraordinary lieutenant governor for the state of Maryland," said Moore, a Rhodes Scholar and combat veteran. "She is a principled and experienced legislator, a civil engineer and infrastructure expert, and a leader in her community. After a thorough search, I am so proud to make her my partner in this campaign to create generational change to address the generational challenges families in Maryland are facing."
Besides being a delegate, Miller worked for more than three decades as a civil and transportation engineer in Montgomery County, where she specialized in safety and traffic issues.
She ran unsuccessfully in 2018 for Maryland's Sixth Congressional District, losing to U.S. Rep. David Trone in the Democratic primay.
"I thank Wes Moore for trusting me with the extraordinary honor of serving alongside him as Lieutenant Governor," Miller wrote in a press release. "Wes Moore is the transformative leader who deeply understands the urgency of economic and transportation inequities, access to healthcare, education opportunities, climate change, racial and social justice and more, and has the vision and background to address them."
Montgomery councilmember Will Jawando previously endorsed Moore.
Councilmember Nancy Navarro also is running for lieutenant governor. She is running with former Prince George's Executive Rushern Baker.
Walking together towards progress. I'm proud to endorse @iamwesmoore for Governor. #MooreForMaryland https://t.co/oIROCr9X6Q

— Will Jawando (@willjawando) June 24, 2021