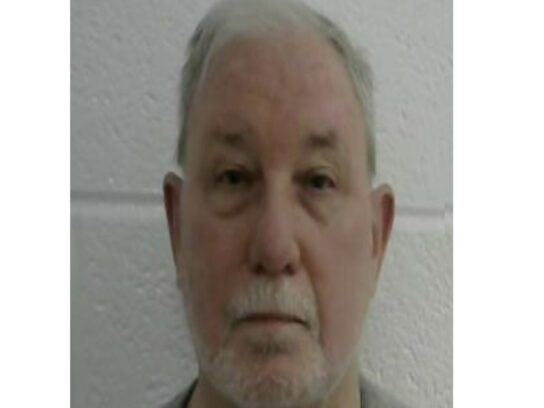 David M. Crawford, the former Laurel Police Chief, was arrested March 3 and charged with setting 12 fires throughout Maryland, including three in Montgomery County.
Prince George's Fire and Rescue arson task forces, along with investigators and detectives in multiple Maryland fire and police departments, arrested the 69-year-old Ellicott City resident. The incidents involve setting fires to numerous homes, vehicles and residential garages between 2011 and 2020. Besides Montgomery County, the incidents occurred in Prince George's, Howard, Frederick and Charles counties.
All three incidents in Montgomery County took place in Clarksburg.
According to Prince George's County Fire/EMS Department, Crawford is charged with a Sept. 5, 2016 incident at the 22600 block of Majestic Elm Court. At 5:33 a.m., rescue squads were dispatched to a townhouse fire and found "a fire burning in the rear of the townhouse which extended up the vinyl siding" of two townhouses. One townhouse was vacant while the other was occupied.
An accelerant was detected at the base of the garage door of the unoccupied residence. It was later found to be gasoline, according to Prince George's officials. A surveillance video captured the sound of liquid being poured and the clicking noise of a lighter, officials said in a news release.
Then, on Sept. 29. 2017, at the same location, crews found a self-extinguished fire in the rear along the base of the home's garage door. Surveillance video showed a suspect wearing a hooded sweatshirt and carrying a jug of what was later determined to be gasoline. Liquid being poured was heard on the video, followed by the clicking sound of a lighter. Additional video captured a silver sedan driving away, according to the news release.
During the night of Nov. 17, 2020, crews were dispatched to a structure fire in the 11800 block of Peppervine Drive in Clarksburg, where they saw a fire in a detached garage. Video surveillance captured a loud explosion and a suspect running from the scene.
For these three cases, Crawford was charged with three counts of first degree arson, three counts of malicious burning first degree and one count of second degree arson. All these charges are felonies.
In each of the incidents, the arsonist was dressed alike and followed the same pattern of using gallon jugs filled with gasoline and a stick wrapped in cloth to set the fires, according to officials.
The case was broken when investigators determined a link between the most recent case in Clarksburg and Crawford. Montgomery County Fire and Rescue Chief Scott Goldstein thanked the community for providing "critical information" that helped lead to Crawford's arrest.
During a search of his home, investigators found "several critical items of evidence, including a target list of the known victims, linking Crawford to the crimes," according to the news release.
Anyone with information is asked to contact either local county investigators or the Maryland State Fire Marshal's Office.
SERIAL ARSONIST ARRESTED IN MULTI-JURISDICTIONAL INVESTIGATION SEE @PGFDNews BLOG https://t.co/OJAd2yPVOn Montgomery County Fire Chief Scott Goldstein applauds vital information provided from community & thanks fire investigators for their diligence & hard work closing the case pic.twitter.com/MckRXVi08J

— Pete Piringer (@mcfrsPIO) March 4, 2021