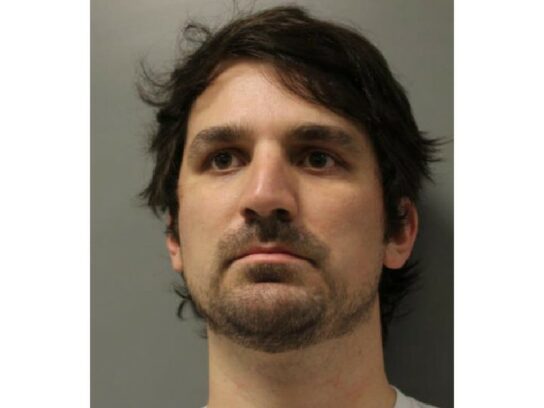 Maxwell Bero, 31, of Point of Rocks, Md., was sentenced to 50 years in prison, with all but eight years suspended, after he pleaded guilty to two counts of sex abuse of a minor.
Friday, Montgomery County Circuit Court Judge David Boynton sentenced Bero on the two felony counts. Bero will be on supervised probation for an additional five years and will be listed on the sex offender register for the rest of his life.
The two victims, both eighth graders at the time, were in Bero's care and custody as his role as a middle school teacher at Col. E. Brooke Lee Middle School in Silver Spring.
According to the court statement of charges, on July 28, 2020 the Montgomery County Police Special Victims began an investigation on events in 2014 and 2015 concerning two eighth graders.
According to court documents, Bero was a history teacher and sent nude photos of himself to one of the victims. The victim responded to his request for a photo by sending one of her bare chested but with her hair covering her breasts. The two continued to exchange photos and messages related to sexual fantasies. Bero's photos were taken at his residence and in the school's boys bathroom.
The victim did sit on the history teacher's lap, where he stimulated himself, according to court documents.
The second victim had Bero for a homeroom teacher and basketball coach. During 2014 and 2015, he wrote her messages with sexual fantasies and one with him fully naked. The victim sent back a photo of herself with a tank top on, to which he said she was a "tease", according to court documents. This continued for a while.
As with the first victim, Bero rubbed himself against her.
Montgomery County State's Attorney John McCarthy called the sentence appropriate. "Maxwell Bero used his role as a teacher to establish trust with these victims and groom them for abuse. He will be held accountable for his actions and will remain on the sex offender registry for the rest of his life."