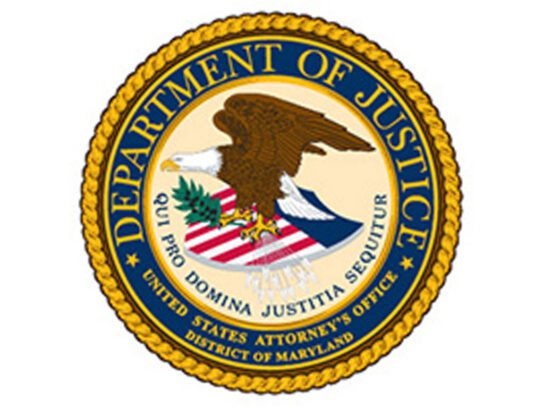 U.S. District Judge George J. Hazel sentenced former Montgomery County Department of Correction and Rehabilitation inmate Abraham Oliver to five years in federal prison on charges of conspiracy to commit mail and wire fraud and aggravated identity theft, according to a Department of Justice press release.
Oliver, age 26, conspired with co-defendant Octavia Ikea Terry to use bitcoin to fraudulently purchase credit and debit card numbers while incarcerated, according to his plea agreement. Funds from the cards were transferred into Oliver's account.
Judge Hazel ordered Oliver to forfeit about $12,166.93 from his account and pay back the victims in full, totaling $31,252.35.
Terry, age 25, awaits sentencing after pleading guilty to her role in the conspiracy.