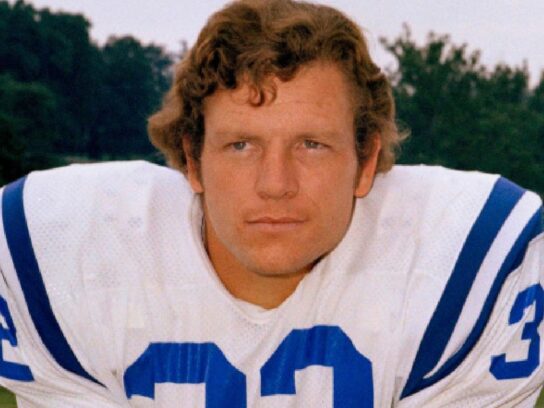 Mike Curtis, the hard-nosed linebacker who grew up in Rockville and starred at Richard Montgomery High School, Duke University and the Baltimore Colts in the 60's and 70's, died Monday morning in St. Petersburg, Florida. He was 77.
Known as "Mad Dog," Curtis made a huge play in Super Bowl V picking off a pass that set up Jim O'Brien's game-winning field goal for the Colts.
Many remember Curtis best for a bruising tackle that didn't even count. On December 11, 1971, a fan ran onto the Memorial Stadium field of Miami Dolphins-Colts game, picked up the ball and started running. Curtis left the huddle and delivered a huge hit on the fan, knocking him to the ground. Curtis walked away disdainfully. Asked about it after the game, Curtis said, "He wasn't supposed to be on the field."
Legendary Montgomery County high school football coach Bob Milloy – Maryland's winningest coach of all-time – remembers Curtis fondly.