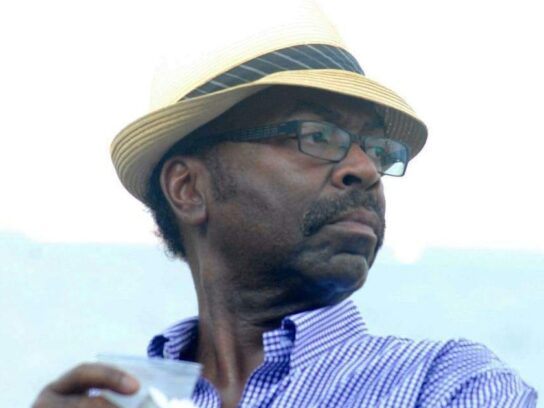 Reginald "Reggie" Felton, who served 10 years on the Montgomery County Board of Education and was president during three of those terms, has died. He was 75.
The Silver Spring resident was elected to the BOE in 1994 and served until 2004. He served three terms as president and two as vice president. When he left the board, he became a member of the Montgomery College Board of Trustees, serving from 2007 to 2015. He also was a member of the board of directors for the George B. Thomas Learning Academy.
BOE President Brenda Wolff said in a statement, "He was an exemplary Board member.  Passionate, collegial, and committed. Reggie worked hard to improve educational opportunities for all students, and advocated for high-quality professional development for staff, and safe and modern school facilities. He will be remembered as a leader not only for the public schools, but as a fierce advocate for education in Montgomery County."
Interim Superintendent Monifa McKnight said, "Mr. Felton brought a keen perspective that helped ensure all students were served in Montgomery County Public Schools," adding,  "He understood that a high-quality school system with excellence as its core value would ensure that all students could thrive, no matter their background. That belief drove his work and advocacy."
Montgomery County Council President Gabe Albornoz tweeted, "Tireless advocate and wonderful human being. He will be missed."
On June 11, Alan Bowser of Silver Spring, president at Montgomery County Civic Federation, posted on Facebook, "We received the sad news that a giant in Montgomery County's history, Reggie Felton, has passed away. Among his many, many accomplishments, he was a longtime member of the Montgomery County Board of Education and served as its President several times. Condolences to his family and friends. May his memory be a blessing."
Felton was appointed to the University of the District of Columbia's board of trustees in January 2020 and reappointed to 2014.
He was president of Felton Associates, which provided consulting and lobbying services to not-for-profit organizations and local school board on public policy, communications and organizational leadership.
According to a Maryland 2002 voters guide, Felton was former chairperson of the Silver Spring Citizens Advisory Committee. He is quoted in the guide noting, "I have been a community activist in Montgomery County for over 20 years and have been a strong advocate for public schools."
He also wrote, "I have been a strong advocate for improving the academic performance of all students, high-quality professional development for our teachers and principals, safe schools, modernization of our facilities and accountability. Additionally, I bring managerial skills to the board, having served as a senior executive with the Department of the Navy and currently serving as a professional lobbyist for the National School Boards Association.
Sad to hear about the passing of former @MCPS Board President and @montgomerycoll Trustee Reginald Felton. Had the pleasure of working with Reggie on the development of Excel Beyond the Bell. Tireless advocate and wonderful human being. He will be missed.

— Councilmember Gabe Albornoz (@albornoz_gabe) June 15, 2022
Nice moment as MC BOT Chairman Emeritus Reginald Felton is honored by @MSSMD48 and @DrPollard_MC. pic.twitter.com/IUfvBFmULP

— Montgomery College (@montgomerycoll) September 22, 2015