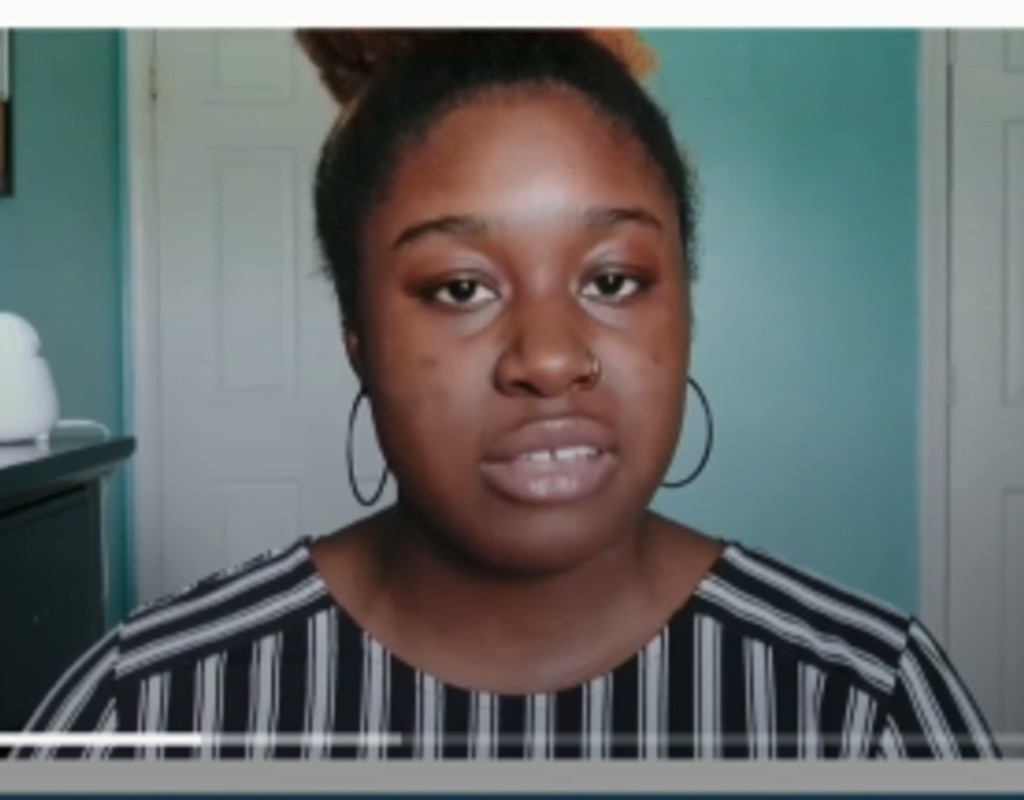 Three Montgomery County Public School graduates urged members of the Montgomery County Board of Education to expand anti-racism and racial justice materials, hire more Black staff members, require bias and equity training and increase cultural awareness programs and trips.
Their four requests are:
 include and expand anti-racism and racial justice material in social sciences and humanities curricula;
 revise the hiring process to include more black administrators, counselors, faculty, and staff;
require training on implicit bias, equity, and inclusion;
 increase cultural awareness programs and activities by inviting speakers and organizing field trips that directly address matters of racial justice and white privilege in the MCPS student body.
These "four key things that must happen in order for Black students to feel safe on Montgomery County," said Khadijah Adamu (pictured), who along with Samiza Palmer and Sumaiya DeLane authored a letter entitled "Anti-Racism Education and Initiatives in Montgomery County Public Schools."
As of June 30, more than 7,000 people had signed their letter.
Adamu told school board members Monday afternoon that "the bulk of learning" about Black history she had occurred in college rather than at MCPS. "That is sad and unacceptable," she said.
She suggested that a unit similar to one teaching students about the Holocaust be created on Black history that would be offered to all students, not just those in magnet classes.
MCPS boasts that it offers an excellent education, but Adamu said, "There is nothing excellent about nooses being painted on school walls."
DeLane also addressed the BOE by video, stating, "More must be done. MCPS needs anti-racist reform."
Among many other things, she called for "dedicating a substantial portion of social sciences and humanities curricula to thoroughly teach the brutality of enslavement, the prison industrial complex, the civil rights and Black liberation movements."