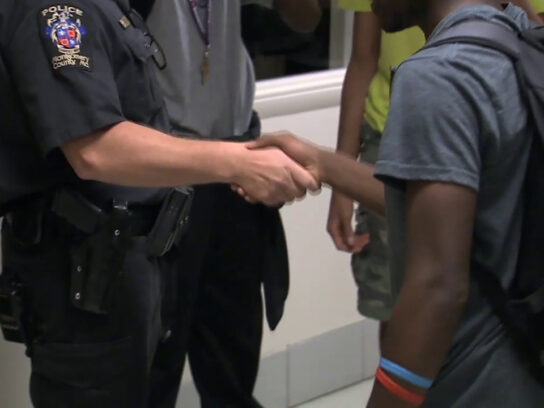 School safety and the role of School Resource Officers will be discussed at a forum March 15 sponsored by Community Partners for Public Safety.
Panelists include Mike Durso, former member of Montgomery County Public Schools Board of Education; Montgomery County Police Department Captain Stacey Flynn, director of the Community Engagement Division; Marvin Dickerson, MCPS parent advocate; and Don Bridges, a school resource officer in Baltimore County.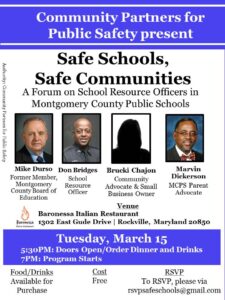 The 7 p.m. forum will be held at Baronessa Italian Restaurant, 1302 East Gude Drive, Rockville.
Dana Noga, an organizer and a parent of Magruder High School students, said she was "scared about the future safety of my kids. I think that it is important that parents understand the relationship between students and SROs and how that relationship can help prevent future school-based shootings."
Parent Colleen Roux, wrote in a news release, "This forum will help clear up the confusion arising from arguments against having SROs in our schools."