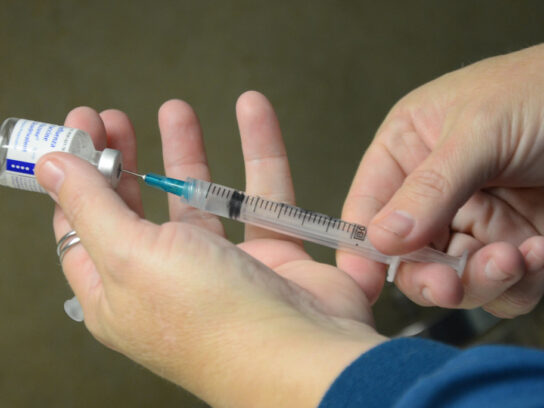 The Dennis Avenue Health Center in Silver Spring will host a free flu vaccine clinic on Friday, Feb. 17 from 10:30 a.m.-5:45 p.m. 
Anyone over the age of six months is eligible to receive a vaccine by appointment, which can be made on Montgomery County's flu website. COVID-19 tests and vaccinations will also be available at the clinic. 
While the county has likely passed the height of flu season, according to a press release, it is recommended by health officials to get the vaccine since it is the best method to limit the spread of the seasonal flu.  
It is also still advised to curb the spread of germs by practicing healthy habits, such as covering coughs and staying home when sick, despite declining flu cases in the county.