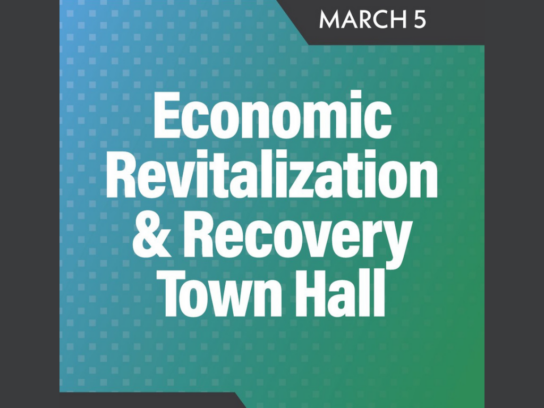 Montgomery County's COVID-19 Economic Revitalization and Recovery program is hosting a virtual town hall meeting at noon on Friday to discuss a new, county-sponsored initiative that will offer legal advice to local businesses amid the pandemic.
At the event, the county small business navigator Judy Stephenson and the Latino Economic Development Center's executive director and CEO Marla Bilonick will outline the program's services.
The new initiative will provide guidance via clinics and webinars on topics including vendor and client contract renegotiations, loan renewal, rent issues, personnel problems and insurance concerns, as well as the processes of starting and closing a business.
"Montgomery County understands that small and minority-owned businesses have an urgent need for legal assistance, particularly related to commercial leases," Jerome Fletcher, the county's assistant chief administrative officer for economic development — who will host Friday's event — said in a statement.
"We are partnering with the Latino Economic Development Center to help meet this need. Local businesses will have access to legal clinics to address specific issues and webinars on more general topics."
This town hall is part of a biweekly series started by County Executive Marc Elrich to share economic-related updates on the pandemic to the business community.
The meeting will be broadcast on Microsoft Teams, as well as on County Cable Montgomery and Facebook.
Business owners, employees and residents can submit questions they would like to see addressed during the event by Wednesday to BizPortal@MontgomeryCountyMD.gov.