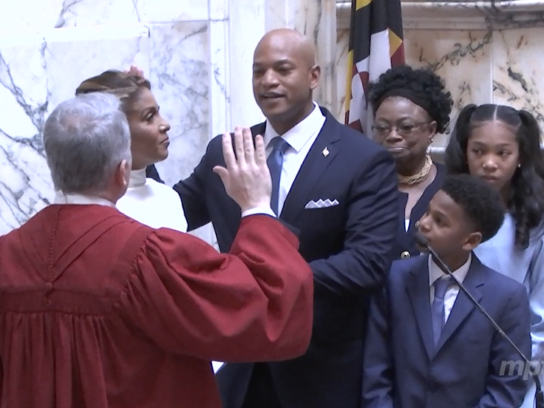 Wes Moore and Aruna Miller, who both have strong Montgomery County roots, were sworn in Wednesday afternoon as Maryland's next governor and lieutenant governor respectively. Moore spent his first four years in Takoma Park, Miller was a delegate in District 15, which includes parts of the county.
With his wife, mother and children by his side, Moore took the oath Wednesday at noon. He rested his hand on two Bibles, one previously owned by his grandfather and the other belonged to Frederick Douglas, the Maryland abolitionist. Moore is Maryland's first ever Black governor.
Watch the inauguration here as presented by Maryland Public Television (MPT).