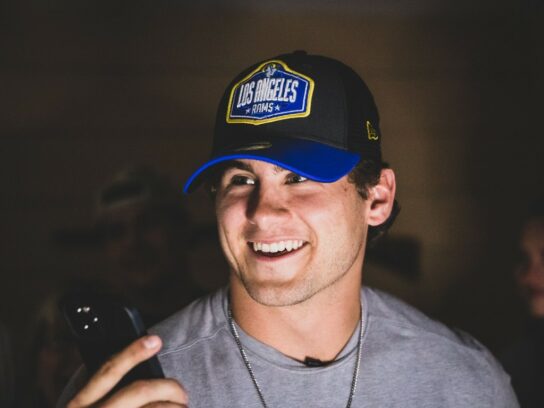 The Baltimore Ravens host the Los Angeles Rams on Sunday in a game that has huge playoff implications for both teams. Beyond the obvious importance of the game, one player has extra motivation.
Jake Funk, the Rams' rookie running back by way of Damascus High School and the University of Maryland, has had this game circled on his calendar since the schedule came out.
In addition to being 40 miles from Funk's high school alma mater, it was the site of two state title games for Damascus during his junior and senior years. The last one, in 2015, Funk led the Swarmin' Hornets to a 55-14 win over Dundalk scoring a Maryland state title game record seven touchdowns.
Funk told MyMCM in May that the game in Baltimore will not be just any other game.