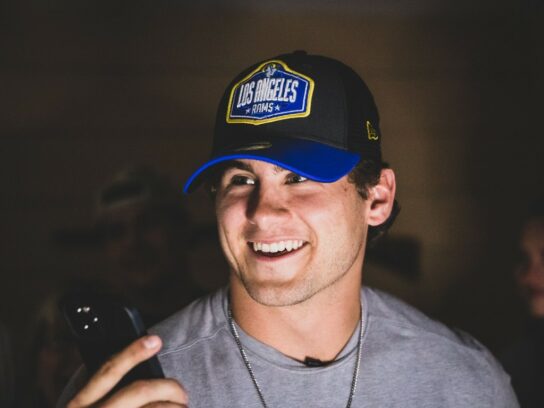 Fans, members of the media and coaches get excited each year for the NFL schedule release. So do players.
Jake Funk, the Los Angeles Rams rookie running back by way of Damascus High School and the University of Maryland, knew that his new team would be playing in Baltimore this year but he didn't know the date until schedules were announced Thursday night.
The Rams will play the Baltimore Ravens in their second to last game of the year on Jan. 2. 2022 at M&T Bank Stadium. In addition to being 40 miles from Funk's high school alma mater, it was the site of two state title games for Damascus during his junior and senior years. The last one, in 2015, Funk led the Swarmin' Hornets to a 55-14 win over Dundalk scoring a Maryland state title game record seven touchdowns.
Funk told MyMCM that the game in Baltimore will not be just any other game.