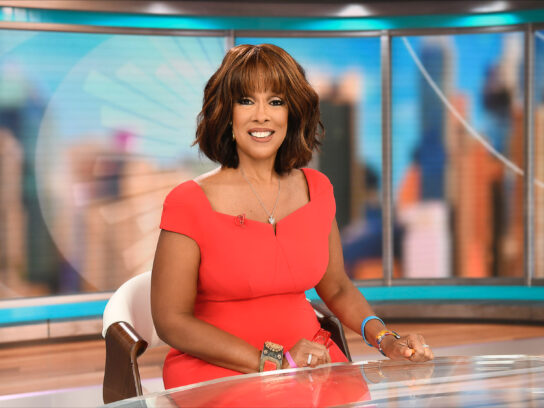 CBS Mornings co-anchor and University of Maryland alum (Class of 1976) Gayle King will deliver the 2023 commencement address for her alma mater on May 22, the university announced Wednesday. King will address Summer 2022, Winter 2022 and Spring 2023 graduates, family and friends during the ceremony at SECU Stadium, home of the Maryland football team.
"I'm so excited to return to my alma mater for this special occasion," said King. "Getting an education is a lifelong journey, and even though life's classrooms won't always be as nice as the ones on campus, I know that this place cultivates a love of learning and growing, just as it did for me. And if I'm lucky, I'll even get to go to Ledo's pizza while I'm there," Gayle told Maryland Today.
"Since the early days of my presidency, it has been my privilege and priority to get to know Gayle and convey the pride her Terrapin community feels in recognition of her many accomplishments," said UMD President Darryll J. Pines. "I am honored that our graduates will have the opportunity to learn from her journey, spanning from her time as a Terp to becoming an award-winning, world-renowned journalist."
King, who was born in Chevy Chase, Md., interviews top newsmakers and delivers original reporting for "CBS Mornings" and all CBS News broadcasts and platforms. She is editor-at-large of Oprah Daily and hosts a live, weekly radio show titled "Gayle King in the House" on SiriusXM.
King, who has been listed by Time among the most influential people in the world, graduated from UMD with a bachelor's degree in psychology.
She has received numerous awards for her extensive work as a journalist, including three Emmys. In 2018 she was inducted into the Broadcasting+Cable Hall of Fame and in 2023 was the 39th recipient of the Walter Cronkite Award for Excellence in Journalism.
(Photo courtesy CBS)