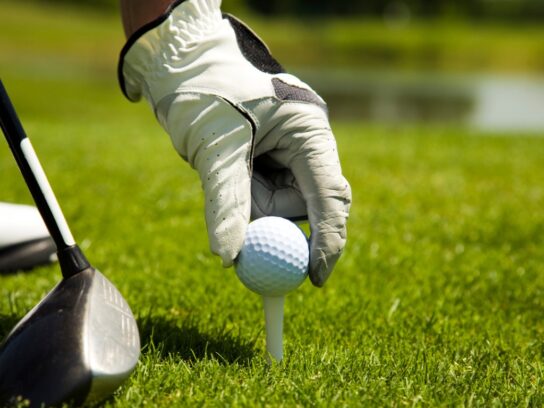 For the first time in far too long, the news did not consume me today. The game I love — the Game of Golf — was back. After three months in quarantine, the P.G.A. Tour and the world's greatest players were back in action; and they were "Live" on TV.
Golf Channel took me to historic Colonial Country Club in Ft. Worth, Texas at noon. For the next seven hours I got to watch sports! I could turn away from the news of the stock market (and my 401K) getting hammered. I wasn't forced to listen to the latest troubling facts about the virus. Tales of Trump on Twitter? Don't bother me, golf has my undivided attention.
Yes, there they were. Playing for real. No more replays of "Golf's Greatest Rounds". Real, live professional sports. No more visits to the "NFL's Greatest Games."
Yes, there they were. World number-one Rory McIlroy teeing it up with number-two Jon Rahm and number-three Brooks Koepka. And we got to watch.
Of course, all three birdied the first hole. Then came the show on two tee. First Rory bombs his drive 321 yards (how does a guy that small hit it so far?). Rahm hits it just behind him. 318. Then Brooks air-mails them both. 338! My, oh my. It had been three months — I had forgotten how much fun it was to watch these guys.
With the subtlety of a sledgehammer on my thick head, I was reminded of how sports can provide so many wonderful narratives. Here it was, just the first of four rounds at Colonial, and already so many compelling stories.
There was 61-year-old Tom Lehman shooting a 65 in the first round. It was 25 years' ago when Tom won at Colonial. Now, he becomes the oldest player on the Tour to ever shoot 65 or better. Ever.
And was that really live coverage of Jordan Spieth, or a replay of five years' ago? The former Texas wunderkind had lost his spectacularly entertaining game. Today, it looked like it was back.
But one story made the rest look quite mundane. There was Harold Varner III, shooting 63 to tie for the lead after 18 holes. The same player who, three years' ago, wrote: "Let's get something out of the way: I'm black. Damn, glad I got that off my chest." Varner is one of the few African Americans who have ever played on the P.G.A. Tour. Professional golf had a "caucasian only" clause in its rules until 1961.
At 8:46 Thursday morning at Colonial, the P.G.A. Tour stopped play — stopped everything — for a moment of silence to think of George Floyd, his murder and racial injustice. 8:46 was a tee-time without any players on this day. 8 minutes and 46 seconds being the amount of time a Minneapolis police officer kneeled fatally on Floyd's neck.
In the last two weeks, Harold Varner III has spoken loudly about racism in America, in his life, in golf.
Varner wrote last week "I pray for equality & social justice… I pray for humanity even more because regardless of color, WE need each other to make that change."
After his round this afternoon, Varner was asked if he is playing for something more than himself this week? "I, for sure, think I am."
Varner is in his fifth year on Tour. He is still looking for his first win. What a story that would be.
Yes, golf is back. Sports are back. I wonder what I'll get to see tomorrow.