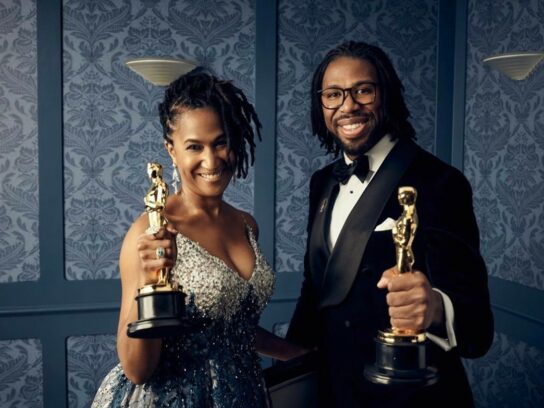 Matthew A. Cherry, the director of Hair Love, won the Academy Award for best animated short film last night at the 92nd Academy Awards. Cherry was happy not only for his individual accomplishment, but also for the awareness he could raise for the CROWN Act.
#Oscars Moment: Hair Love wins Best Animated Short Film! pic.twitter.com/LjInB0ejmy

— The Academy (@TheAcademy) February 10, 2020
What would have been my full speech. #Oscars pic.twitter.com/qeL43gqK0k

— Matthew A. Cherry (@MatthewACherry) February 10, 2020
The CROWN Act stands for "Creating and Respecting an Open World for Natural Hair" Act, and prohibits any sort of work place discrimination based on hair style. Initially adopted by California, the CROWN Act was also passed by New York, New Jersey, and Montgomery County legislators.
The Montgomery County Council signed the CROWN Act – sponsored by councilmembers Will Jawando and Nancy Navarro – into law on Thursday, making it illegal to discriminate against natural hairstyles.
Montgomery County became the first local jurisdiction to pass such a law.
Hair Love is a short film about a father trying to style his daughter's hair for the first time. In his acceptance speech, Cherry said that we needed to "normalize black hair" as well as push for the CROWN Act to be adopted in all 50 states. Cherry's special guest to the event was 18 year old Deandre Arnold, who was told by his Texas high school that he wouldn't be allowed to walk in his graduation if he didn't cut his hair.
While Hair Love winning the Oscar was a surprise to some, it definitely wasn't a surprise to Cherry. In 2016 he tweeted out that he needed an animator for an "Oscar worthy short film".
Nailed it https://t.co/roqq0ohAP4

— Matthew A. Cherry (@MatthewACherry) February 10, 2020
Nvarro could not hide her pride at the significance and timing of the award.
Same week the #CrownAct bill became law in our County. Proud to have been one of the authors of this Bill, for my daughters and all the beautiful queens out there! #Oscars #orgullo #amorpropio https://t.co/i6cauPbpY9

— Nancy Navarro (@nancy_navarro) February 10, 2020
Jawando's wife Michele was equally excited.
They are the reason why I was crying and screaming when @MatthewACherry, @karenrtoliver and the #HairLove team won at the #Oscars. And it happened the same week my hubby @willjawando #CrownAct bill became law in Montgomery County MD. To be seen and valued means so much! https://t.co/7NnrnC32ZI pic.twitter.com/VyLbp5KsSN

— Michele Jawando (@MicheleJawando) February 10, 2020