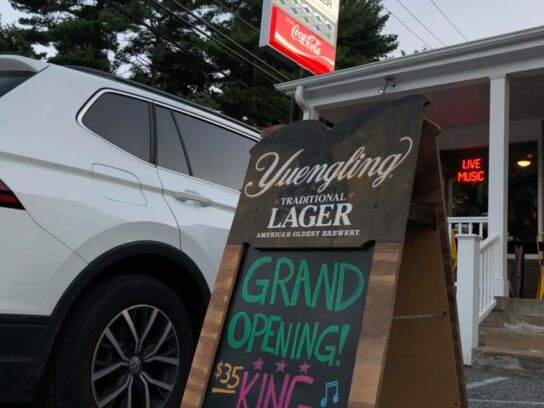 Friday night marked the reopening of the popular pub on Rockville Pike. Dietle's had been a local lower county landmark since 1950, when an early morning fire on Valentine's Day of 2018 destroyed the bar.
Rising out of the ashes, thanks to a healthy GoFundMe, the tavern hosted a sold-out crowd. The tunes of King Soul filled the dancefloor.
 

View this post on Instagram

 
According to General Manager Gina Cocco, people were very excited to see the new Hank Dietle's. "Every inch of this place is new," she told MyMCMedia. "It's just got a nice bright, very cheery look to it. It still has a nice retro vibe to it, but its very welcoming, very cozy."
The new Hank Dietle's decor even includes curtains, something Cocco says long-time patrons found amusing.
Hank Dietle's tavern can be found at 11010 Rockville Pike.
 

View this post on Instagram