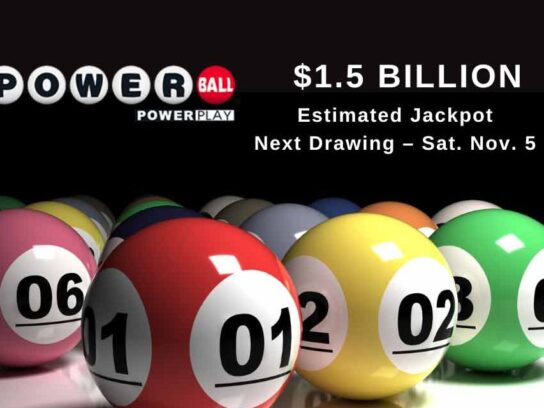 Your dreams of becoming a billionaire will have to wait a few more days. There were no winning tickets sold for Wednesday's $1.2 billion drawing.
The next drawing is Saturday. The estimated jackpot is now $1.5 billion or a one-time, lump sum cash value of $745.9 million. If there is more than one winning ticket sold, the jackpot is shared equally.
The numbers drawn Wednesday were 2-11-22-35-60 and the Powerball was 23.
Saturday's drawing – at 10:59 p.m. – will be the second largest in history.
The jackpot was last won on Aug. 3 in Pennsylvania. This will be the 40th drawing since then.
There are nine prize tiers ranging from $4 up to the jackpot. Two third-tier winning tickets for $100,000 and $50,000 were sold in Gaithersburg during Wednesday's drawing. The winning ticket worth $100,000 was sold at Steve's Beer, Wine & Deli on Darnestown Road. 3 Star Beer & Wine on Woodfield Road sold a winning ticket worth $50,000.
Powerball drawings are broadcast live every Monday, Wednesday and Saturday at 10:59 p.m. ET and live streamed online at Powerball.com.
The odds of winning the jackpot are 1 in 292.2 million.