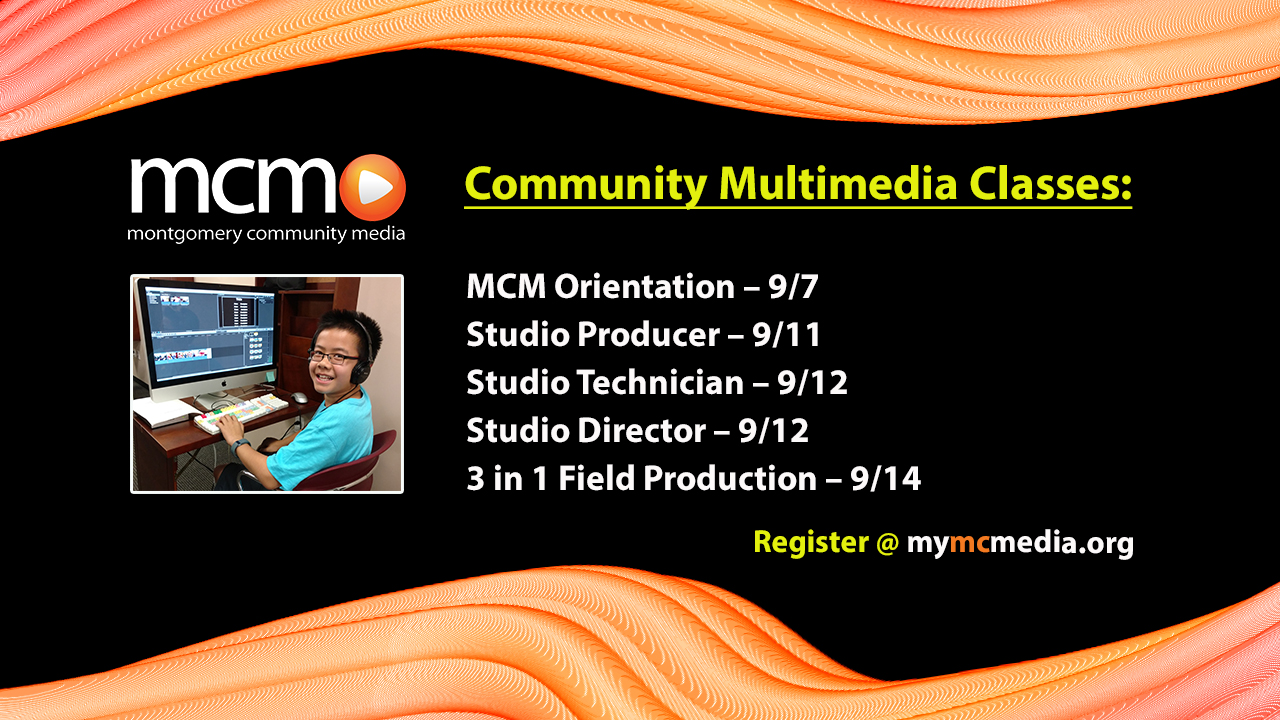 Here We Go Again!
It's that time of year again, everyone is back from summer vacations and the kids are going back to school.  Here at MCM, we look forward to meeting new people and welcoming back existing students/volunteers.  As our classes start up again, we have some exciting news.  First of all, MCM has a new Education & Community Engagement department (formerly TVS) and Director, Jasmine White.  We are looking forward to working with her and implementing new ideas.  Furthermore, we have upcoming renovations that'll make our "in house" productions look and sound even better.  Don't forget to check out some of our classes and pursue the hobby you always wanted to have.
Starting on 9/7 – Orientation – Come learn about our different classes and programs and meet our amazing staff.
9/11 – Studio Producer – Learn how to produce a studio show which includes script, lighting, and set design for your show.
9/12 – Studio Technician – Learn how to be a technician and operate our studio equipment.
9/12 – Studio Director – Learn how to direct a studio show (you must be a certified studio technician).
9/14 – 3in1 Field Production – Learn how to Produce, Film and Edit with Final Cut X.
10/7 – Premiere Pro CC – Learn how to edit video with the "industry standard" program, Adobe Premiere Pro CC.
For more information or sign up for our classes, please visit
https://www.mymcmedia.org/training/upcoming-classes-2/