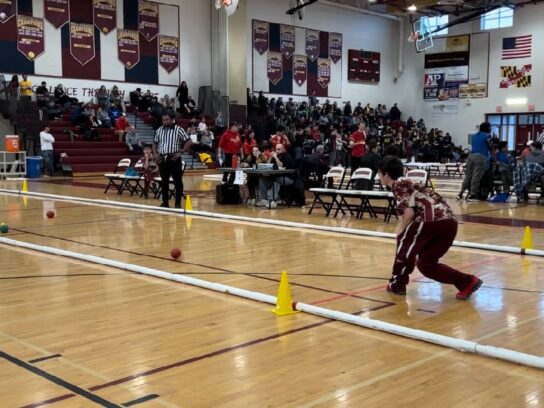 Eight high schools faced off Saturday in the 2023 Montgomery County Public Schools (MCPS) Bocce Championship. 
Northwood High School won the title, with Poolesville High School coming in second. 
"Everyone gets into it, even though they're like, 'Okay, it's just rolling the ball,' but once they really understand, they get into it and have a good time, too," said Northwood senior Kiera Norris.
Student athletes played at Paint Branch High School in Burtonsville.
Bocce is a corollary sport offered by MCPS. On top of scoring points, one goal is to increase sports opportunities for students of all abilities.
"We want all students to feel welcome in our athletic program and create a space where they experience not just winning but also learning through losing," said Dr. Jeffrey Sullivan, MCPS systemwide athletics director.
"Those are arguably some of the most important lessons that we teach in our athletics program, are learned through those adverse situations," he said. 
It is a varsity sport.
To play bocce, one player rolls a small ball called a pallina, Paint Branch junior Alex Crotzer-Scartascini explained to MyMCM. Two teams try to roll balls as close to the pallina as possible, and whichever team gets closest gets the point.
Junior Maryanne Agyei-Obese said she asked her coach about the sport after hearing about it.
"I came to the first practice and I really enjoyed it, it's my favorite sport," she said.
MCPS Bocce Championship happening now. @mymcmedia pic.twitter.com/BfmqGTYpjP

— Maryam Shahzad (@maryam_mcm) February 4, 2023