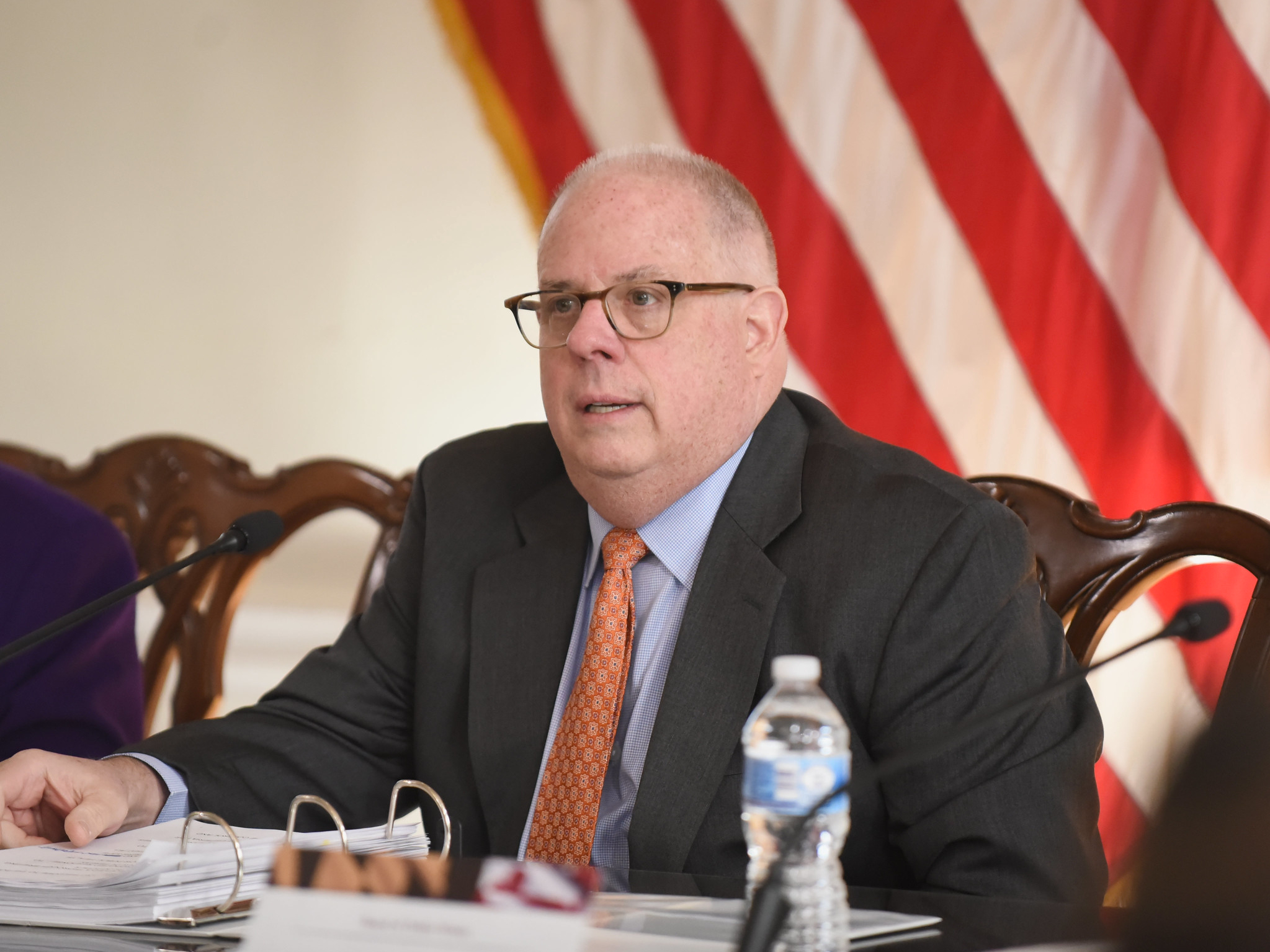 Hogan Announces Maryland's First Inspector General of Education
Gov. Larry Hogan named Richard P. Henry as Maryland's first Inspector General for Education on Monday.
Henry is currently the executive director of the Maryland State Department of Education's Office of Compliance and Monitoring.
"For five years, our administration has been working hard to root out corruption, wrongdoing, and the mismanagement of state tax dollars by local school systems," said Hogan. "With the appointment of the first Inspector General for Education in state history, we are reaffirming our commitment to providing more accountability for parents, teachers, and taxpayers and better results for our children," said Hogan.
Hogan has created the new position in order to create "accountability and transparency" in regards to the the allocation of public education funding in Maryland, according to a statement from the office of the governor.
"Richard Henry has the experience and the passion to serve as a tough but fair watchdog in this new role," said Hogan.
Henry will officially begin his work in the new position on March 4.
Hogan's creation of the position is a part of his efforts towards education reform. Some of his work in education reform includes introducing the Building Opportunity Act of 2020, providing over the next five years $3.8 billion in school construction funding. He has also committed a total of $32 billion that will go toward K-12 education in Maryland.
I have appointed Richard P. Henry as Maryland's first Inspector General for Education, reaffirming our commitment to providing more accountability for parents, teachers, and taxpayers and better results for our children. https://t.co/Yty60kP7f4 pic.twitter.com/foo8grvaBp

— Governor Larry Hogan (@GovLarryHogan) February 17, 2020