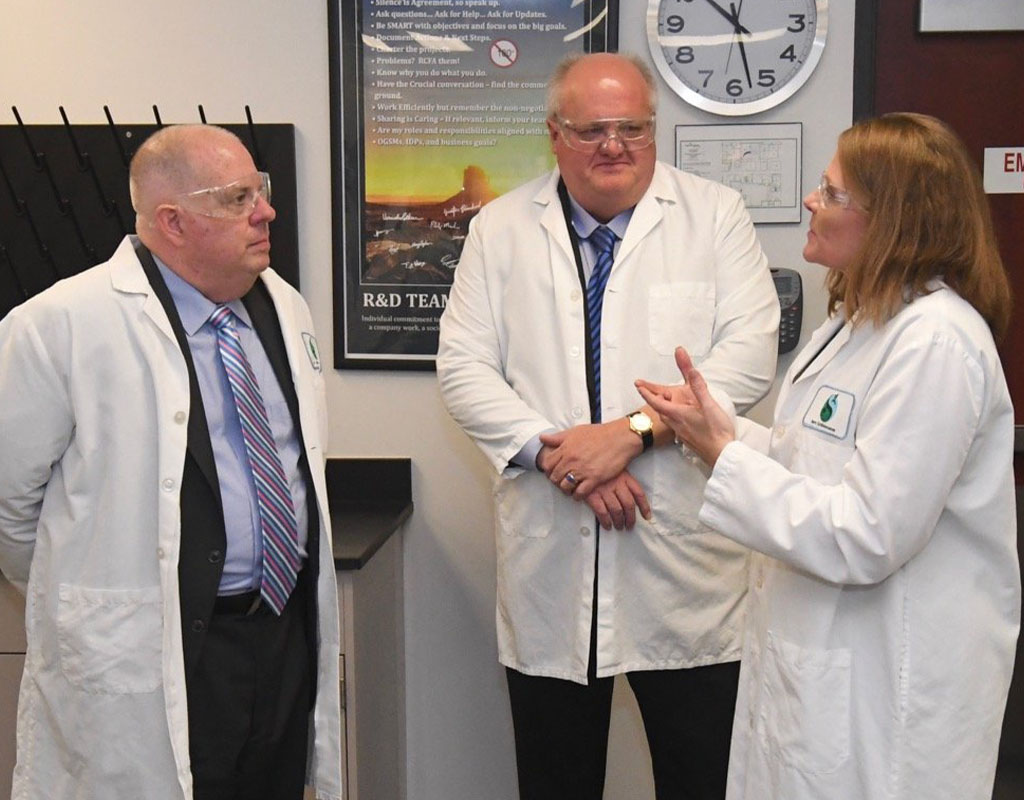 Hogan Tours Life Science Company in Germantown
Gov. Larry Hogan toured Mars Symbioscience in Germantown on Tuesday morning. Mars Symbioscience is a technology-based health and life sciences business that was established in 2005.
It's other business segments include CocoaVia, Mars Sustainable Solutions, Mars Biomedical, and The Mars Center For Cocoa Health Science. Mars Symbioscience informs the practices of these businesses through scientific research.
"Maryland is at the forefront of the life sciences industry throughout our region, around the country, and across the globe," Hogan said in a press release. "We are proud of Mars Symbioscience and the hundreds of life sciences companies that call our state home, which have set the bar for biotechnology innovation and fuel our region's innovative economy."
Today I toured the headquarters of Mars Symbioscience in Germantown. This pioneering company is making strides in nutrition, sustainability, and life science— just one of many hubs of STEM innovation here in Maryland. pic.twitter.com/qfnuuDdVTq

— Governor Larry Hogan (@GovLarryHogan) October 8, 2019
Overall, Maryland's life sciences industry employs 45,000 people from 2,700 companies, generating $18.6 billion annually. Maryland ranks second in the nation for employment in the science, technology, engineering and math (STEM) fields and third for research and development intensity.
The food manufacturing division of Mars is best known for creating popular confectionery items like Milky Way, Snickers and M&M's.