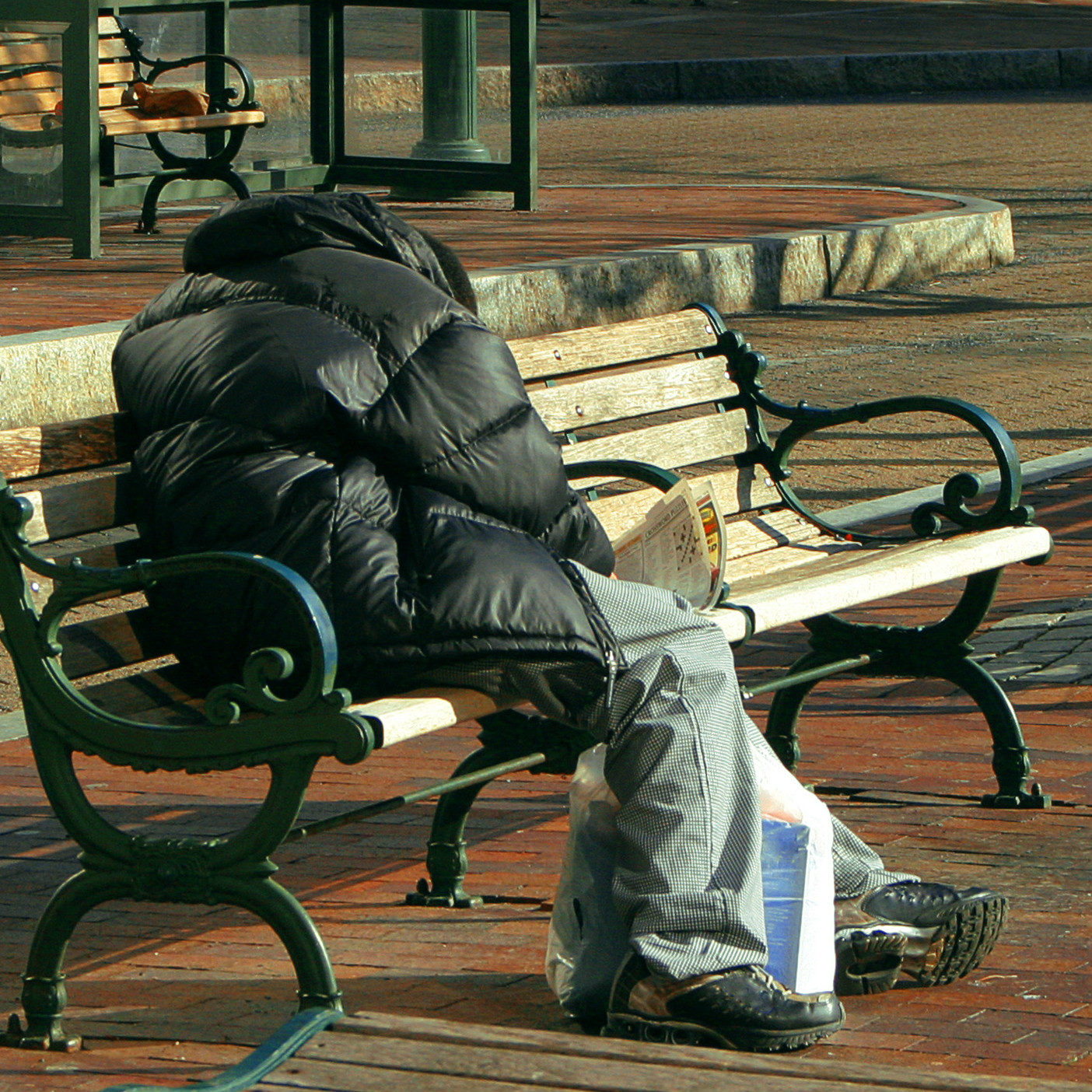 Homelessness Decreases in County During Pandemic
During the pandemic, homelessness decreased in the county. That's according to John Mendez, executive director of Bethesda Cares, a non-profit organization that works to end homelessness in Montgomery County.
"We've seen a drastic reduction," Mendez said during a virtual talk sponsored by Montgomery County Public Libraries on Monday. He attributed the efforts of the county and those who work with the homeless to gaining the trust and convincing those living on the street to self-isolate. Some chronic homeless have refused help for years but wanted to avoid getting sick. So they were more receptive, he said.
In March of 2020, people were told to stay home. But that was not possible for everyone, Mendez said, adding, "Imagine if you didn't have a home."
Bethesda Cares stepped up its efforts. "Our mantra became housing is health care," he said.
Within six months, almost 40 people were placed in efficiencies or small apartments. "Many of these folks were actually on the street for a decade or more," he said.
Once in their own place, Bethesda Cares' staff helped the newly-housed manage, filling out paperwork and making sure they were taking their medications. Then their efforts changed to convincing their clients to get vaccinated. It wasn't easy as many of these clients have mental and physical illnesses and haven't seen a doctor in a long time, Mendez noted.
"We knew that our clients early on were going to be reluctant to take the vaccine," he said.
Bethesda Cares worked to gain their trust and paid for rides to and from vaccination sites. Those involved with ending homelessness struggled to combat the misinformation many of their clients had concerning the vaccine, he said.
Currently, almost 35 of 60 clients have been vaccinated, as Bethesda Cares steps up its efforts due to the more easily transmitted Delta variant. "There's a real rush there," he said.
With the National Institutes of Health and Walter Reed  National Military Medical Center in Montgomery County, "How can we have vast numbers of homeless on our streets? We can't have that," he said.
Gaining trust and placing someone in their own homes rather than temporary shelters make a difference in helping to cure homelessness, he said. "Once we move them into housing, things get better. It usually takes a couple of years," but they do take better care of themselves and become good neighbors.
Spending a small amount of money to stop someone from being evicted also goes a long way in preventing future homelessness, he said.
At the beginning of this year,  26 families were listed as homeless in Montgomery County. In 2019, that number was 58, and the prior year, there were more than 100 homeless families, he said, noting the county places a high priority in finding housing quickly for families with children.