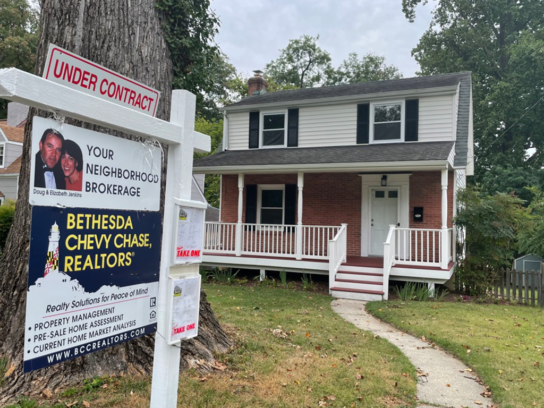 The median sale price of a house in Montgomery County was $540,000 during October. That is a 5.9% increase from from the previous month and an 8% increase over October of 2020.
The median sale price throughout the Greater Washington area faired better. The median sold price of a residential property in the region was $593,945, which is an increase of 11% from the previous month. The average home took 21 days to sell during October, according to the Greater Capital Area Association of REALTORS.
In Montgomery County, there was a .7% increase in one month on the number of houses going to closing. Closed sales accounted for 1,282, which is a 4% decrease from October 2020. Homes spent an average of 18 days on the market here and 27 days in the District, according to GCAAR.
New listings decreased in the county by 16.4%. There were 1,421 new listings last month and 1,700 in September. In September of 2020, there were 1,749.
The average days on market for units sold throughout the region in October was 21 days, which is 23% below the 5-year October average of 27 days.
"With listings selling in three weeks, buyers still need to be ready to make an offer once they find a home that meets their requirements," said 2021 GCAAR President Jan Brito in a news release. "In such a fast-moving market it's likely homebuyers will continue looking in November and December during what is typically a slower holiday season."
"While the market remains hot, first-time homebuyers shouldn't feel discouraged," said GCAAR CEO Edward R. Krauze in the news release.