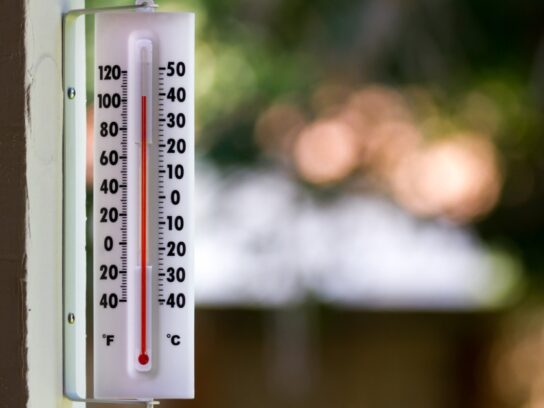 Temperatures are expected to remain in the 90s for the next several days including temps close to 100 degrees on the weekend.
In case you missed the news on @wusa9, here's the latest 7 day forecast. More at https://t.co/22dBSKhDf4 #WUSA9Weather #GetUpDC @wusa9 @chesterlampkin @MiriWeather @leslifoster @lorenzohall @adamlongotv pic.twitter.com/Iht5MZmal2

— Topper Shutt (@TenaciousTopper) July 19, 2022
Here are some tips to stay safe in the heat, according to county officials:
Hydrate.
Stay indoors whenever possible. (Air conditioned spaces are highly recommended!)
Wear light colored clothing, along with wearing hats and sunglasses as well.
Wear sunscreen.
 Never leave kids, pets or the elderly in a vehicle.
Avoid strenuous activities (i.e. sports) that may lead to overexposure in the sun.
Check in on people who may be at high risk. Examples include chronically ill individuals, obese individuals, the elderly, and children younger than the age of four.
🌡️High heat & humidity will continue into the weekend & likely into early next week. Stay hydrated & practice heat safety to avoid heat-related illness.

💻Take a few moments to review heat safety tips on our website: https://t.co/76yOersH0Y #MoCo #HeatSafety #LookBeforeYouLock pic.twitter.com/zTn47GN19x

— Montgomery Co OEMHS (@ReadyMontgomery) July 20, 2022
The warming trend continues today with mostly sunny skies and highs in the low to mid 90s for most (80s in the mountains). With temperatures forecast to be in the 90s through the weekend, now is a good time to review heat safety tips: https://t.co/nm6p0DDN30 pic.twitter.com/RA5A7Eru6R

— NWS Baltimore-Washington (@NWS_BaltWash) July 20, 2022