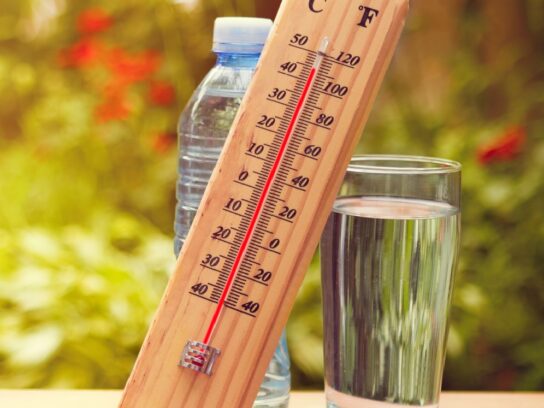 Montgomery County has been placed under a Hyperthermia alert from 10 a.m. to 8 p.m. Thursday. The precaution comes into effect as a result of temperatures reaching 95 degrees or higher in certain parts of the county. 
Residents should take precautions – such as staying hydrated and checking for symptoms of heat exposure – in order to protect themselves against heat stroke or heat exhaustion. This also includes checking in on others to ensure signs of heat-related illnesses are not present.  
"Expect the heat index to be above 95 degrees," the Montgomery County Office of Emergency Management and Homeland Security stated per a tweet. 
For tips on hot weather safety and more information on the signs of heat exposure, residents can visit the county government website here.
Montgomery County has activated a Hyperthermia Alert for extreme heat for Thursday July 21 from 10AM until 8PM. Expect the heat index to be above 95 degrees. Stay hydrated. Take precautions to protect yourself & pets from heat-related illnesses: https://t.co/hKa4uvWWVZ #MoCo pic.twitter.com/4dak3Awlth

— Montgomery Co OEMHS (@ReadyMontgomery) July 20, 2022
It's going to be a hot week! 🌡️ Make sure to practice heat safety. #BeatTheHeat ℹ️➡️ https://t.co/qNE8WLBjBX pic.twitter.com/0JICVDUTEh

— Montgomery County MD (@MontgomeryCoMD) July 18, 2022