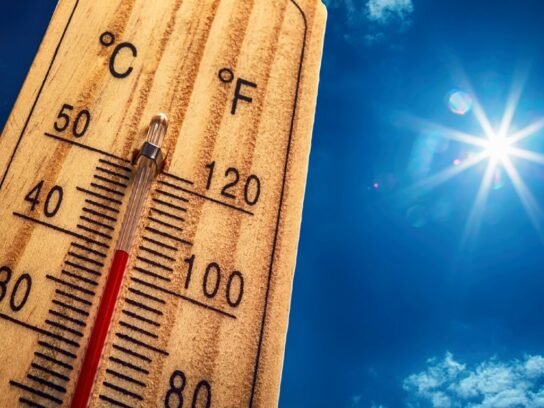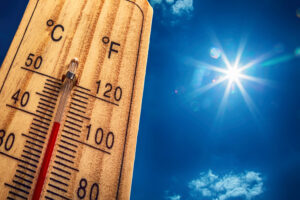 Montgomery County Emergency Management has issued a Hyperthermia Alert for the jurisdiction Wednesday until 7 p.m.
The alert goes out when temperatures/heat index are forecast to be at least 95 degrees. According to the county, these conditions are hazardous and heat stroke and exhaustion are likely. The heat index could climb up to 100 degrees, Montgomery County Fire and Rescue Service (MCFRS) said.
The National Weather Service (NWS) issued a Code Orange Air Quality Alert for the Washington, D.C. region. Air pollution concentrations may be unhealthy for vulnerable groups like children, people with asthma and the elderly, according to NWS.
See hot weather safety tips from the county and learn signs of heat exposure here. Residents should stay inside as much as possible but should wear sun protection like light-colored clothing and sunscreen if they must be outside. People should never leave young children, elderly individuals or pets in a car for any amount of time. The county warns that parked cars can reach 130 degrees in just a few minutes.
If residents are concerned about an individual who is homeless, they can call 240-907-2688, which is a 24/7 line. The county says outreach partners will try to find them and offer help; this is not an emergency line.
The heat index could reach 100° amid high humidity and temperatures in the low to mid-90s. We're on "reheat" mode for another day — please take it easy & have a safe #Wednesday pic.twitter.com/cQcm5Wu3YV

— MontgomeryCo(MD)Fire (@mcfrs) August 25, 2021
🌡️A Hyperthermia Alert has been issued for Montgomery County for tomorrow 8/25 from 11 AM until 7 PM. A Hyperthermia Alert is issued for Montgomery County when temperatures and/or heat indices are forecast to reach 95 degrees or higher.

ℹ️ Info: https://t.co/HgwpENhOqm pic.twitter.com/CGYzxtiLPd

— MC Emergency Mgmt (@ReadyMontgomery) August 24, 2021