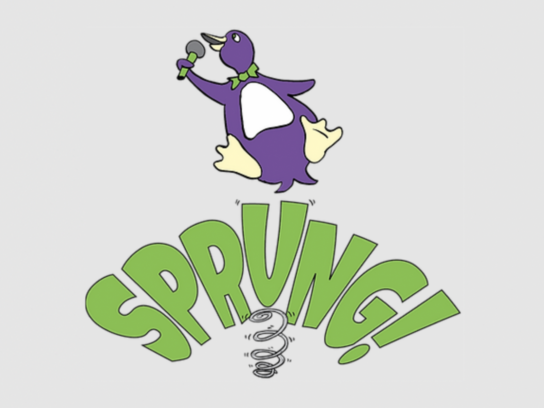 Silver Spring-based Improbable Comedy will celebrate 10 years of promoting stand up performances from underrepresented comedians in the DMV with a three-day festival from Sept. 15-17.
The three nights of shows included in the "SPRUNG!" event will take place at the Silver Spring Black Box Theatre. Each show begins at 8 p.m., with doors opening at 7 p.m.
Founded in 2011, Improbable Comedy has hosted more than 100 shows in local venues around the DMV over the last decade. The organization's mission is to promote comedy performances by women, people of color, members of the LGBTQ+ community and immigrants.
"I was trying to find different people that were not getting on stage and seeing where we could put a lineup together that was very strong and super funny, but also really reflective of who's out there in our audience," said Kim Levone, the founder of Improbable Comedy. "There's tons of diversity in Silver Spring and the D.C. area. I was like 'let's see if we can put that on stage.'"
Assuring the comedy special is representative of Silver Spring is present in all aspects of Levone's 10th anniversary planning, including "SPRUNG!"'s own penguin mascot – inspired by the commuter penguins underneath the Silver Spring Metro. 
A diverse group of audience members and comedians will make this weekend's event the perfect culmination of Improbable's mission, Levone said. The first show on Thursday, titled "Comedy as a Second Language," will feature all immigrant and first-generation performers.
Rahmein Mostafavi, the headliner for Thursday's show, said Improbable Comedy's mission allows people to understand others through laughter.
"We're just trying to even the playing field and make sure we have all the artists represented. It truly makes the world a much, much better place," Mostafavi said. "What art form is complete when you're only getting the vantage point of one group of people?"
The slumber party-themed "Spend the Night" show on Friday will feature queer-friendly comedians, musical acts and dancers.
The final "MOTHER of All Comedy Shows" performance on Saturday will celebrate motherhood and feature a lineup of women and non-binary performers.
Levone first premiered "MOTHER of All Comedy Shows" in 2018 as Improbable's first all-female show. Her first goal was to have at least one woman in every performance she produced, which was rare in 2011, she said.
"When I think about that now, I'm like 'wow, that was so funny to think that that was hard to do and nobody was doing it,'" Levone said. "Now, in 2022, you can feel a little shift."
Improbable Comedy is also partnering with local restaurants for "Dinner and Comedy" discount specials before each show this weekend. Patrons can get a free glass of wine with a meal at J. Hollinger's, a cocktail with purchase at All Set or 10% off at Zinnia when they present their tickets to "SPRUNG!"
Silver Spring resident Jackie Moyano has attended Improbable Comedy shows since 2016. Levone's knack for bringing people from all walks of life together through laughter is "powerful," Moyano said. After years of supporting Improbable Comedy, she hopes to see sold-out shows this weekend to celebrate the organization's success.
"We always come away invigorated and inspired and feeling all those good vibes that you normally feel when you do laugh," Moyano said. "I'm sure that for the 10th anniversary shows, it's going to be even more over the top."