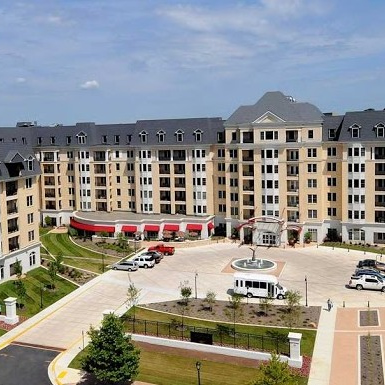 Ingleside at King Farm, a premier, not-for-profit life plan community located in Rockville, Maryland, has been recognized by Montgomery Magazine as one of the best retirement communities in Montgomery County.
This recognition comes at a time when the community is adding many programs and services. Ingleside at King Farm recently opened its new Memory Support Assisted Living residences and programs for those living with early stages Alzheimer's and other dementias, also known as neurocognitive disorders. The new Memory Support Assisted Living offers a person-directed approach to care services with individualized therapeutic programs including music, art, movement, pet and recreational therapy. The one-of-a-kind memory support program will have technology curriculums such as It's Never 2 Late and MemoryWell.
"It is a special honor to be recognized by Montgomery County residents as a top-tier life plan community," said Ingleside at King Farm Executive Director, Michelle Kraus. "Ingleside at King Farm is proud to call Montgomery County home as we celebrate our 10-year anniversary in 2019, and we continue to grow with our new Memory Support Assisted Living, Center for Healthy Living and Gardenside independent living residences, set to open in the Winter 2019."
In addition to the Memory Support Assisted Living residences, the community opened its new Center for Healthy Living, expanding engaged living options by adding classrooms, instructional space, and a wide range of amenities and programs that nourish body, mind and spirit. They are comprised of a creative arts center where visual arts is explored and celebrated through exhibitions, special events, new fitness studios and more. The Center for Healthy Living will later be accompanied by 120 new independent living residences at Gardenside.
In the past year, Ingleside has taken several proactive steps to stay ahead of the curve in the industry. The engaged staff completed training and earned the SAGECare Platinum level lesbian, gay, bisexual and transgender (LGBT) cultural competency credential and introduced a new employee scholarship endowment fund