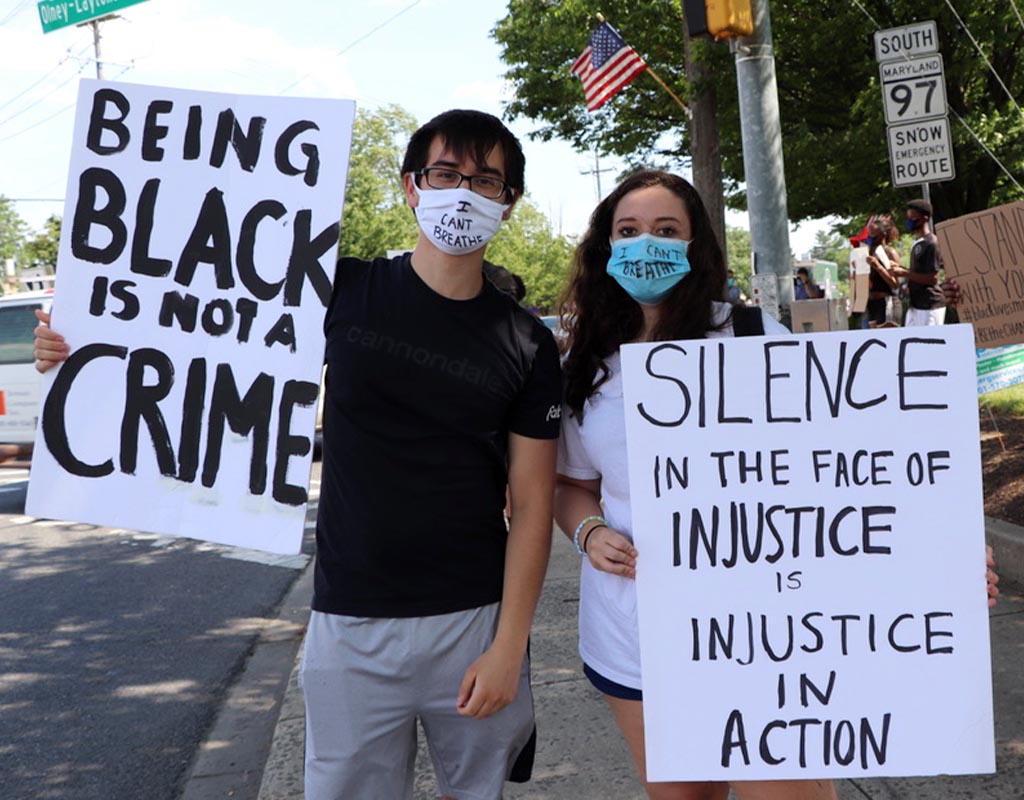 Inspired Montgomery College Student Organizes Peaceful Protest in Olney
Franco Ortuno, an Olney resident and a Montgomery College student, attended his first protest ever at the Rio in Gaithersburg Monday. Like thousands of others around the country, Ortuno was protesting police brutality after the death of George Floyd in Minneapolis.
Ortuno found the protest so impactful, he organized his own peaceful protest along sidewalks in the area of Georgia Avenue and Route 108 in Olney. More than 100 people came out for the protest Wednesday afternoon, many holding Black Lives Matter signs.
MyMCMedia spoke to Ortuno about organizing his very first protest: