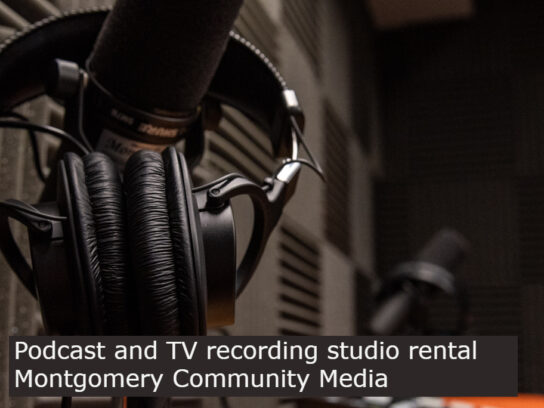 Podcasts have changed the way people consume audio and is a form of media on the rise. Friday, Sept. 30 is designated as International Podcast Day.
Montgomery Community Media, or MyMCM, is the only independent, nonprofit organization providing access to public media to county residents and businesses. Our fully equipped television and podcast studios are available to rent. Whether one has an established podcast, web series, TV series or is just getting started creating media, we have space, equipment and talent to help.
With a nod to International Podcast Day, MyMCM wants to remind the community our recording studios are available for rent.
At our Rockville headquarters, we have two fully-equipped television studios and a podcast studio. At our Media Lab in Silver Spring, we have a television studio, with green screen capability. Also, podcasts may be recorded in our media lab.
More information is available here.
Learn more on our Studio Rental web page.