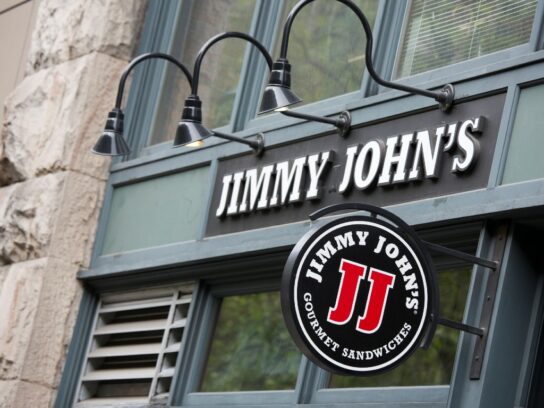 Jimmy John's has removed sprouts from all of its locations after the FDA issued a warning letter on Tuesday, linking the sandwich chain to various E. Coli and salmonella outbreaks.
The U.S. Food and Drug Administration (FDA), Centers for Disease Control and Prevention (CDC) and state and local officials have investigated the outbreaks. In the letter, the FDA accuses Jimmy John's of its continued use of "adulterated fresh produce, specifically clover sprouts and cucumbers." The vegetables have led to five E. Coli and salmonella outbreaks within the last seven years, according to the FDA.
The most recent outbreak occurred in Iowa, with 22 people infected with E. Coli as of Jan. 7, 2020. Of the 20 people interviewed, all had reported eating at a Jimmy John's. In another outbreak, the CDC reported that ten people were infected with salmonella in Illinois, Minnesota and Wisconsin, as of Feb. 28, 2018. 80 percent had a meal at a Jimmy John's location and reported eating raw sprouts on sandwiches.
The outbreaks "impacted no fewer than 17 states," wrote the FDA. They urge the company to implement "long-term, sustainable corrections." Jimmy John's has approximately 2,800 locations in 43 states, according to their website.
Montgomery County has three Jimmy John's locations. None of them have had confirmed E. Coli or salmonella outbreaks.
Jimmy John's has not yet responded to MyMCMedia's request for comment.