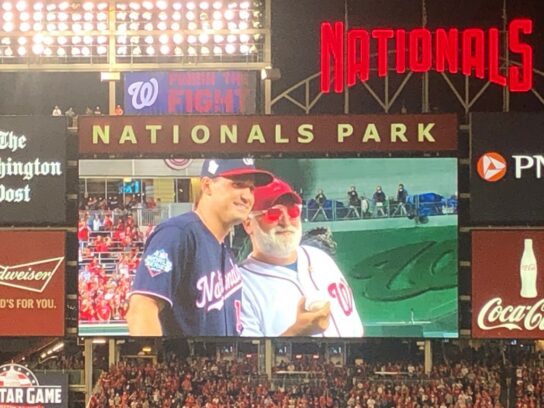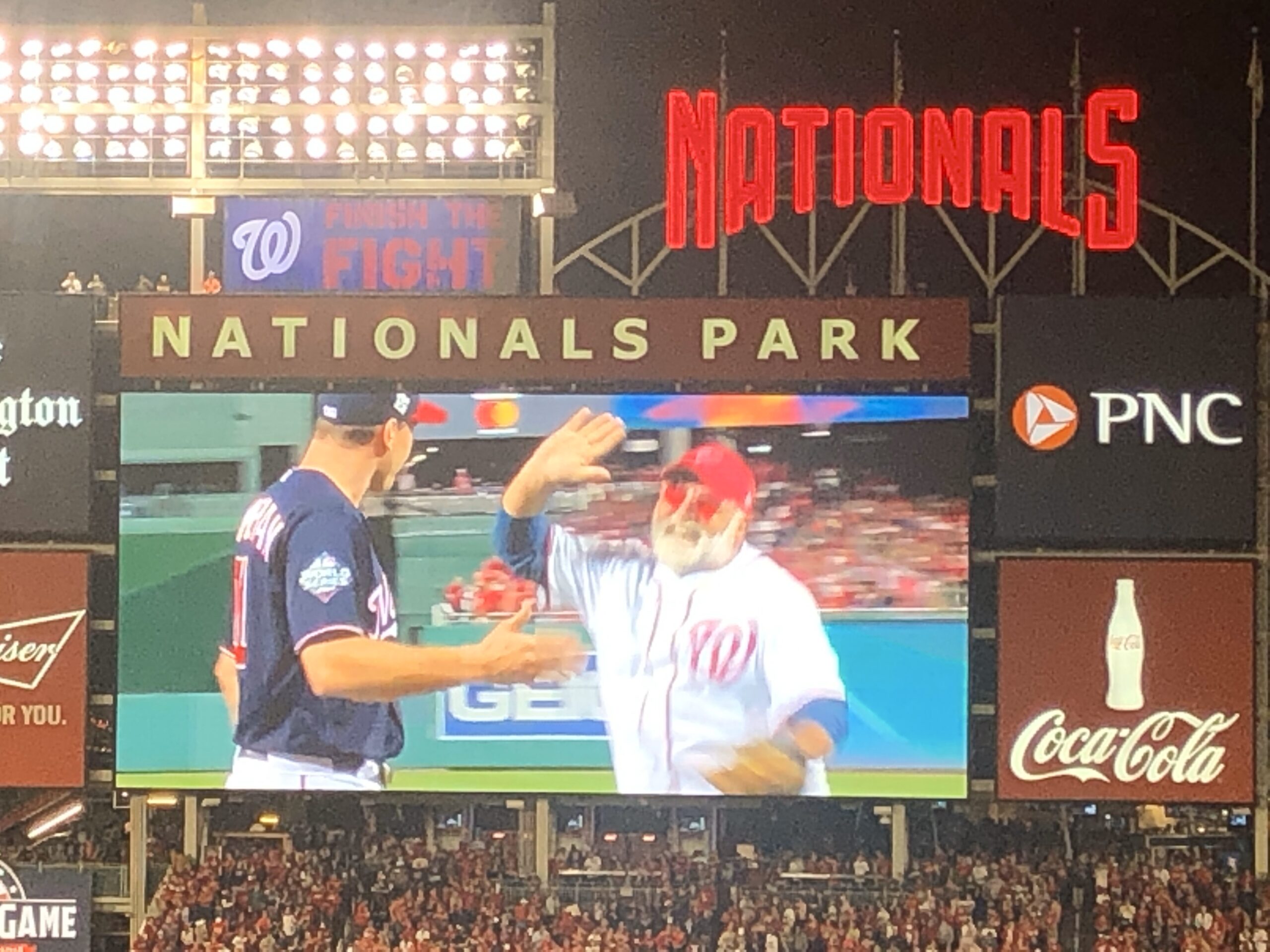 Bethesda's José Andrés threw out the ceremonial first pitch Sunday night at Game 5 of the World Series at Nationals Park. Andrés is the founder of World Central Kitchen, which provides food relief to people in need and the founder of the restaurant Jaleo in Bethesda.
The celebrity chef made the most of his opportunity in front of 43,000 plus fans pointing to the crowd, pausing dramatically then shaking off his "catcher" Ryan Zimmerman, who doubles as the Nats' regular first baseman, before finally throwing the pitch which made it to its destination without hitting the dirt.
When tweeting a video of his first pitch, Andrés emphasized and thanked the Nationals for inviting an immigrant "in a game full of immigrants" to have the honor of being selected for such an honor. The tweet was meant as a shot at President Trump (and his controversial stance and policy on immigration) who was in attendance.
There is no love lost between Andrés and Trump going back to 2015 when Andrés pulled out of a contract to open a restaurant in the Trump Hotel in Washington, D.C. due to Trump's derogatory comments about people of Mexican heritage. Since then, Andrés has publicly criticized the President's handling Hurricanes Irma, Maria and Dorian.
World Central Kitchen served 3.5 million meals in Puerto Rico after Hurricane Maria from 2017-2018.
Thank you @Nationals @MLB @astros For inviting an immigrant! To throw first pitch! In a game full of immigrants! Inviting me representing millions of first responders doing amazing work helping everyone! Specially @WCKitchen today we pass 1.5 million meals in Bahamas alone… pic.twitter.com/f3vzj71YNU

— José Andrés (@chefjoseandres) October 28, 2019
Andrés talked about his pitch this morning at an event in Rockville.