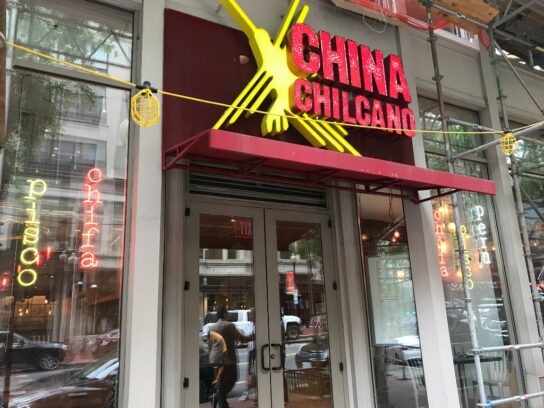 Celebrity chef José Andrés chose to paint – instead of boarding up – his Washington D.C. restaurants.
The move a show of solidarity in response to national outcries for racial equality and an end to police brutality sparked by the death of George Floyd on May 25 in Minneapolis.
Since the protests began, a number of break-ins prompted many businesses to board up their stores. In a video posted to the chef's twitter page, Andrés showed his followers that he chose a different approach – covering his restaurants in messages of support.
This was an amazing @andyshallal initiative that I applaud! More kindness and empathy will create the right environment to listen to the Black Brothers and Sisters! To@# listen to them and ask our leaders to come up with measures for real change! The Empathy and Respect Bill! https://t.co/jTy83N56af pic.twitter.com/MKrve4YOZr

— José Andrés (@chefjoseandres) June 4, 2020
China Chilcano, which can be seen in the video, is temporarily closed. However, many of Andrés' other restaurants in D.C. – Jaleo, Zaytinya and Beefsteak's Dupont Circle location- are all open for business.
"We decided we are going to be open and we are going to be with the people. So let's make our cities more beautiful and more livable," he said in the video.
Other restaurants in D.C. have also been painted, according to Andrés, an initiative started by Busboys and Poets founder Andy Shallal.
"We are going to come out stronger out of this. We're going to be better, because Black lives matter. And we're going to be learning that we cannot be silent anymore with the things that need to change," said Andrés.
I love that José Andres didn't board up any of his restaurants. Also love this new piece by Louie Wri on the window of @jaleo #paintthestorefronts #dc #BlackLivesMatter #streetart pic.twitter.com/eNl6BWdYJ4

— Laetitia-Laure B. 🚀 (@laetitiabrock) June 4, 2020