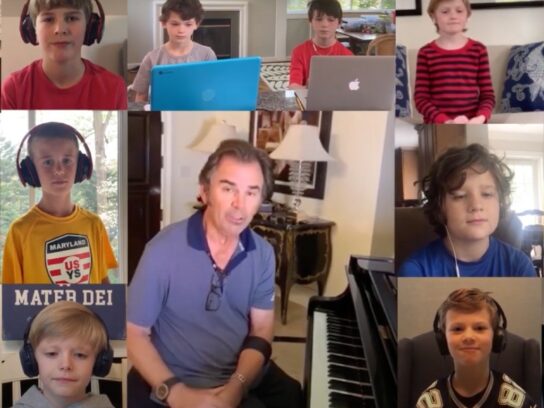 Mater Dei School music teacher, Sean Gaiser, held a virtual singalong with his students to the song "Don't Stop Believin" by Journey.
Journey keyboardist, Jonathan Cain, recorded a video for the students at the Bethesda school explaining how the song was created. Cain said that his father encouraged him to work on his music career and told him "don't stop believin." After writing down that phrase that his father told him, Cain and his band members used it for the chorus of their hit song.
Cain ended the video by playing a portion of the song on the piano for the students.
"Don't stop, don't ever stop, believing," Cain said to the students before signing off.
Video Courtesy of GIGS