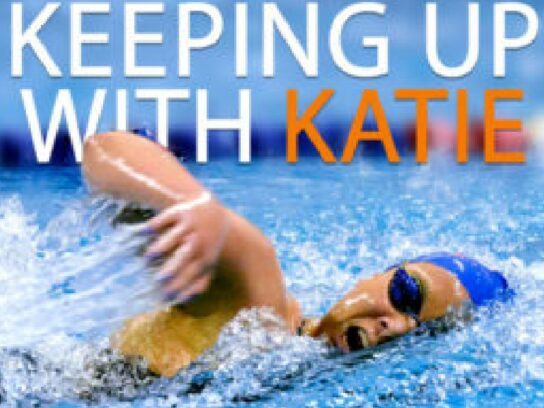 Katie Ledecky won the AP Female Athlete of the Year award Wednesday. Ledecky, 25, was chosen by a panel of 40 sports writers and editors from news outlets across the country.
Thank you @AP for the honor and thanks to my coaches, teammates, family, and friends for helping make 2022 a great year in and out of the pool 🏊🏻‍♀️ Putting in the work now to try to make 2023 better than 2022 🥳 https://t.co/F8ZSsPRzQY

— Katie Ledecky (@katieledecky) December 28, 2022
Ledecky won the award for the second time in her career (2017) edging out American track star Sydney McLaughlin. The two tied in total points but Ledecky got the nod based on 10 first place votes to McLaughlin's nine. WNBA star A'ja Wilson finished third.
"I know sooo many great athletes have won this honor," Ledecky told the AP. "I'm really happy — happy with how my year went, and also excited about the future."
Ledecky is prepping for the next Summer Olympic Games in Paris in 2024.