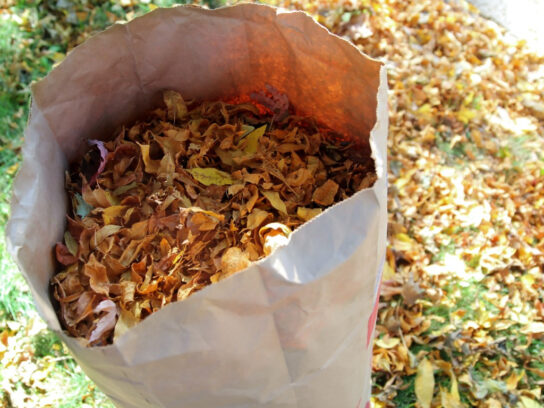 It is that time of year again. Grab those rakes and leaf blowers. The Montgomery County Department of Transportation begins its annual leaf vacuuming program Nov. 9.
The county is divided into districts, and each district will have its leaves collected twice. Enter your address online to see when the trucks will be in the area.
The leaf vacuum collection district is bounded by I-495; I-270; Rockville City limits; Norbeck, Bel Pre and Bonifant roads; Northwest Branch Park; and the District of Columbia and Prince George's County lines.
Residents are asked to pile leaves near the street but not in the road or road shoulders. Leaves should not be piled onto bike lanes and rain gardens. Make sure all leaf piles will not negatively affect stormwater drainage and snow removal. Also, do not park atop a leaf pile as a fire could start.
Only place leaves in the piles. No tree branches, coarse garden debris and sticks are permitted. Those need to be placed in containers or tied in bundles and set out on yard trim collection days. Leaves also can be picked up then if they are placed in paper yard bags or reusable containers. Do not place them in plastic bags.
Also, bagged leaves can be taken to the Shady Grove Transfer Station. Another recommendation from the county is to mow the yard and allow the leaves to compost naturally.
Pro Tip @MontgomeryCoMD @mcfrs – Never park your car or truck over a pile of leaves. The heat from a vehicle's catalytic converter or exhaust system could ignite leaves below resulting in a damaging vehicle fire. Bonus: here's the schedule for leaf pickup: https://t.co/iobSt2fQzk https://t.co/hJFreryobq pic.twitter.com/8V4e8AzroI

— Pete Piringer (@mcfrsPIO) November 6, 2020