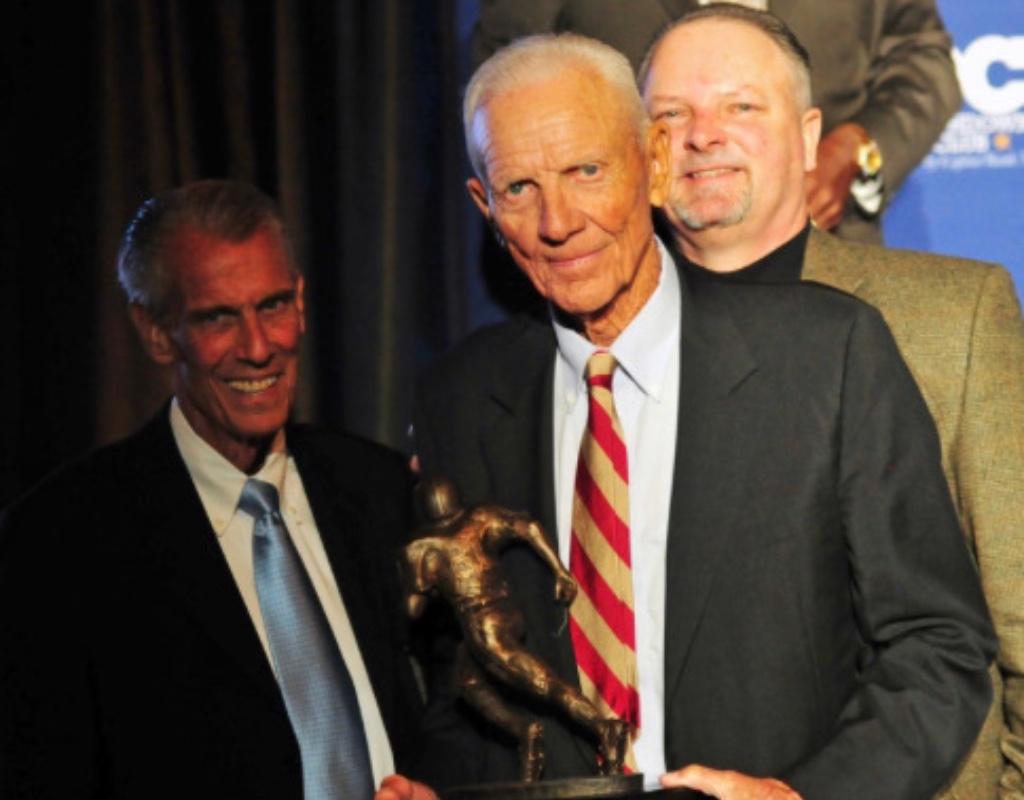 Legendary Montgomery County Football Coach Roy Lester Dies
Legendary former Montgomery County football coach Roy Lester – known for a wicked sense of humor, chewing tobacco and winning lots of football games – died Sunday morning in Rockville at the age of 96.
As the head coach of Richard Montgomery High School from 1959-68, Lester led the Rockets to an 86-10-1 record including six undefeated seasons. There were no playoffs at the time. His 1968 team was ranked third in the nation.
During his first two years at RM, Lester coached Mike Curtis who went on to a successful college and NFL career. Curtis died last month.
Very sad to announce the passing of RMs Legendary FB Coach, Roy Lester. 10 yrs as HC. 86-10 record. 6 undef. seasons and a nationally ranked team. The RM stadium 🏟 is named after Coach Lester, he's an RM Hall of Famer and The Greatest of All Time! #RocketPride #RMFBGoat 🚀🏈🖤💛

— Jon Freda (@RMRocketsAD) May 3, 2020
Lester, born in a small town in West Virginia, was a three-sport athlete at West Virginia University. After 10 years at Richard Montgomery, he left to become the head coach at the University of Maryland from 1968-71. He came back to coach in Montgomery County in 1972 leading Paint Branch to a Class B state championship in 1975 and Magruder to a Class B state championship in 1984 and a Class A state title in 1986.
Lester is a member of several halls of fame including RM and West Virginia University. Richard Montgomery's football stadium/athletic field is named after Lester.
Lester is survived by three sons and a daughter and several grandchildren.