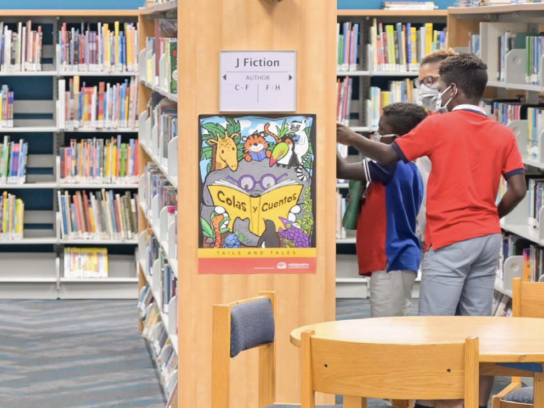 Love is in the air at the Montgomery County Public Libraries (MCPL). Throughout the month of February, the library branches and the Friends of the Library, Montgomery County (FOLMC) host virtual events and activities to spotlight resources and services available through the public library system.
Library Lovers Month kicks off Saturday with a virtual STEM event for elementary school-aged children. Jacqueline Means, also known as the STEM Queen, will demonstrate making snow. Children may follow along to make their own snow with a free activity kit available at some of the library branches.
The kick off event takes place virtually via Zoom on Saturday, Feb. 4 at 11 a.m. Register for the event online at the FOLMC website.
The libraries want patrons to complete a virtual postcard with the reasons they love their library. MCPL will share the comments with elected officials. If interested, here is the online link to the Library Lovers Month web page. Fill out the form on the page to create a virtual postcard.