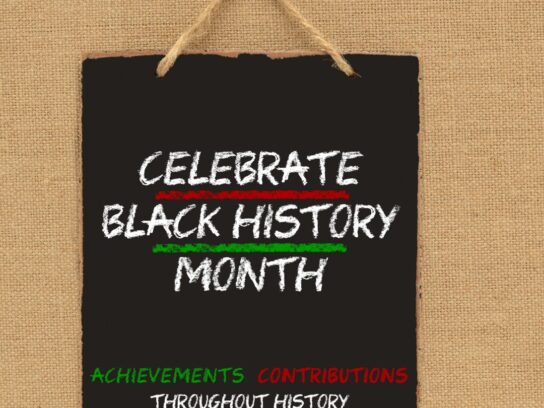 Black History Month begins on Tuesday. Montgomery County Public Libraries (MCPL) has programs planned throughout the month for residents to learn more about African-American history and culture.
The virtual programs are held using zoom. More information on each event and instructions to join the zoom session is available on the links below.
Thursday, Feb. 3, 6 p.m. Jeopardy! Game for Black History Month
Do you like to play Jeopardy? Do you like history? If so, join us and get ready to have some fun!
Saturday, Feb. 5, 10 a.m. Janice the Griot, Storyteller
Why do tigers no longer live in Africa? How did Mama Mouse save her babies from the Cat? Janice the Griot tells African Folktales. Sponsored by the Friends of the Library, Montgomery County, Silver Spring Chapter.
Monday, Feb. 7, 7 p.m. The Fire of Frederick Douglass: A Presentation by Richard Bell
Explore Frederick Douglass' impact on our modern struggle to advance the cause of black freedom in the United States with Richard Bell, Professor of History at University of Maryland, College Park.
Wednesday, Feb. 9, 1 p.m. Separate But Unequal – The History of School Segregation in Montgomery County
Historian Ralph Buglass will discuss the history and development of the segregated public schools, the practice of "separate but equal," the importance of education to newly emancipated African Americans, and the process of desegregation in the mid-20th Century in Montgomery County.
Wednesday, Feb. 9, 6:30 p.m. Ask the Doctor: COVID-19 and Holistic Health
Do you have questions about COVID-19 and how to best support your holistic health during this pandemic? Join Dr. Fernando Porter and the Black Physicians and Healthcare Network for an open dialogue.
Thursday, Feb. 10, 6 p.m. Black History Month Trivia
Celebrate African American achievements throughout history by putting your knowledge to the test!
Saturday, Feb. 12, 2 p.m. The Three Reported Lynchings in Montgomery County
There are three documented cases of lynching in Montgomery County: George Peck, John Diggs-Dorsey and Sidney Randolph. Archivist Sarah Hedlund presents comprehensive narratives on these three cases.
Tuesday, Feb. 15, 6:30 p.m. African-American Authors in Science Fiction: A Panel Discussion
Learn about the experiences of African American authors in science fiction.
Saturday, Feb. 26, 11 a.m. Human Beatbox with Christylez Bacon
Join Grammy nominated Progressive Hip-Hop artist Christylez Bacon for a Human Beatbox program for children and families.
Sunday, Feb. 27, 2 p.m. Montgomery County's Little-Known Rosenwald Schools – Presenter Ralph Buglass
Montgomery County once had 17 Rosenwald schools. Learn about the schools' remarkable impact and importance, along with then-and-now photos of the five buildings that survive.