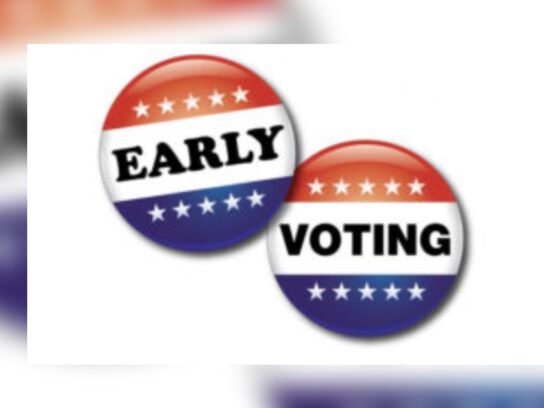 Local leaders say there's a need for an early voting center in White Oak, and they're calling for the Montgomery County Board of Elections to make it happen.
"Bringing an early voting center to White Oak is really crucial for many of our residents who live in that area, many of whom don't have access to a vehicle, and the early voting center's that are the closest to them take over 40 minutes to reach by public transportation in downtown Silver Spring or in Burtonsville," said Montgomery County Council President Tom Hucker said during a virtual media briefing on Monday.
On Sept. 18., the County Board of Elections will hold a Virtual Public Hearing on potential early voting centers for the 2022 Gubernatorial Elections.
Hucker encourages residents to testify in support of bringing early voting to White Oak and explains why it's important.
Click here for more details about the Board Meeting Public Participation Sign-Up System.
On Sept. 18, the Montgomery County Board of Elections will hold a virtual public hearing on potential early voting centers.
"Bringing an early voting center to White Oak is really crucial for many residents who live in that area," said Council President Tom Hucker. @mymcmedia

— Jordan Lindsay (@TVJordanLindsay) September 13, 2021
VIRTUAL PUBLIC HEARING
SEPTEMBER 18, 2021 (10AM):@777Vote seeks comments from the public about the Early Voting Centers for the upcoming 2022 Gubernatorial Election. For info & procedures to participate, visit https://t.co/RlA2sezXx9.#YourVoiceYourVote2022 pic.twitter.com/pCe8Le4B9Y

— MontgomeryMDVotes (@777Vote) September 7, 2021