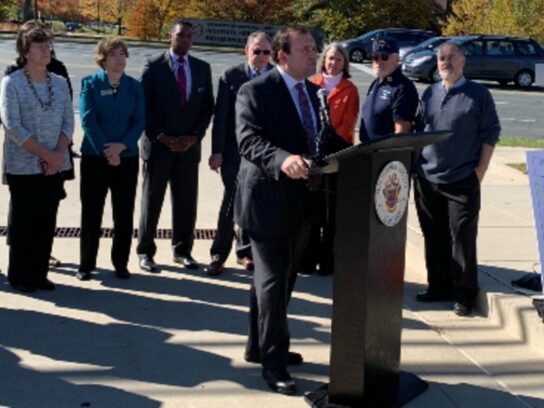 Local officials expressed their support Monday for the Corridor Cities Transitway, a commuter link between Clarksburg and the Shady Grove Metro Station.
The project had been on the state list of approved transportation projects, but was yanked by Gov. Larry Hogan in recent weeks.
Officials said growth along its path had been approved and built. Without the transitway, which could cost as much as $400 million, the people who live and work in those areas are forced into their cars onto congested I-270, the officials said.